Editor's note: Five men were to be ordained to the priesthood for the Archdiocese of Baltimore June 20, a rite which was pushed back to Aug. 22 by the coronavirus pandemic. This is the fourth of five separate profiles of the men, which will appear once a week on CatholicReview.org.
When Deacon Evan Ponton jokes that he took "the scenic route" to the priesthood, he is speaking in the literal sense.
There were a few weeks in the South Pacific, where Deacon Ponton surfed but logged more time in newspaper morgues, gathering research for a book he co-authored, "Catholic Churches of Hawaii."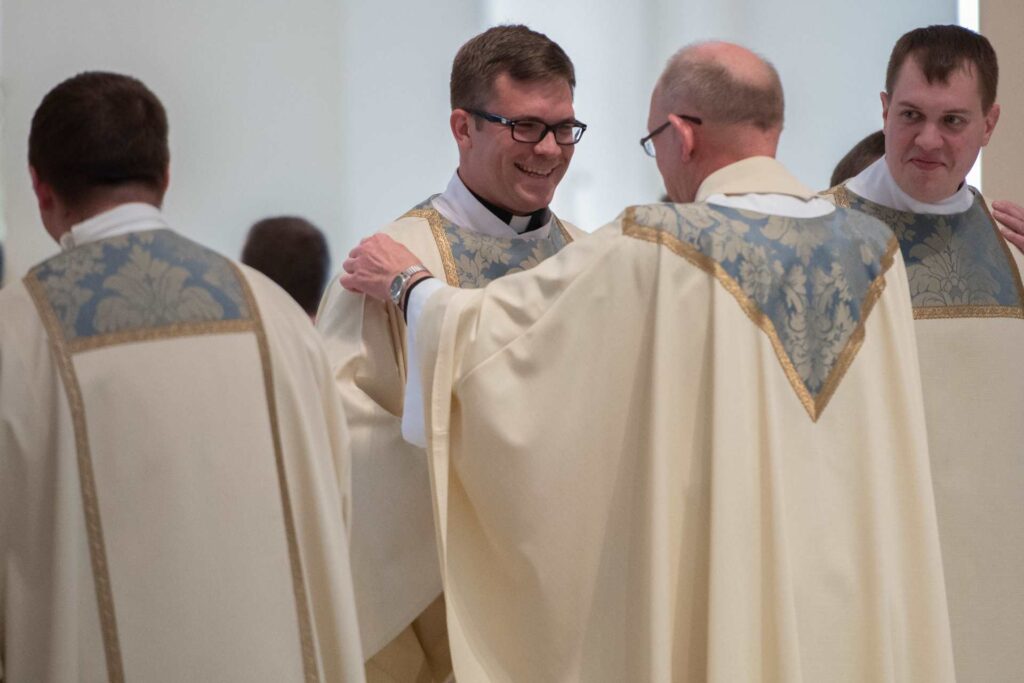 He concluded a three-year hiatus from seminary with a solo hike of western Europe, where his only regular companion on the Camino de Santiago was St. Ignatius of Loyola, in the form of his Spiritual Exercises.
He has assisted the pastor at a suburban mega-parish, and tried his hand at urban ministry while residing in a rectory in the city.
While Deacon Ponton said that he "lived life, got kicked around a little," the pastor who gave him his first holy Communion said that it is that background which will make him a "great" priest when he is ordained for the Archdiocese of Baltimore Aug. 22 at the Cathedral of Mary Our Queen in Homeland.
"He thinks about things on a deep, philosophical level," Monsignor John Deitzenbach said. "He understands people, and how to deal with the reality of a situation. He's a well-rounded person, with a lot of friends. He has a lot of interests, and experiences.
"All of those things help to broaden the perspective of a priest. He's prepared – for different people, and their situations and backgrounds."
When the coronavirus pandemic closed seminaries in mid-March, Deacon Ponton was sent to the rectory at Church of the Resurrection in Ellicott City, where Monsignor Dietzenbach is pastor. No introductions were necessary, as the monsignor had previously served St. Peter the Apostle in Libertytown, where Deacon Ponton was raised.
He packed his upright bass – Deacon Ponton admires the artistry of both Geddy Lee of Rush and the late Paul Chambers, who accompanied Miles Davis – and his skateboard. His affinity for physical activity included pitching for the baseball team at Linganore High School.
In 2007 Deacon Ponton entered Clemson University in South Carolina, but wanted to be in a more Catholic environment and transferred to The Catholic University of America in Washington, D.C.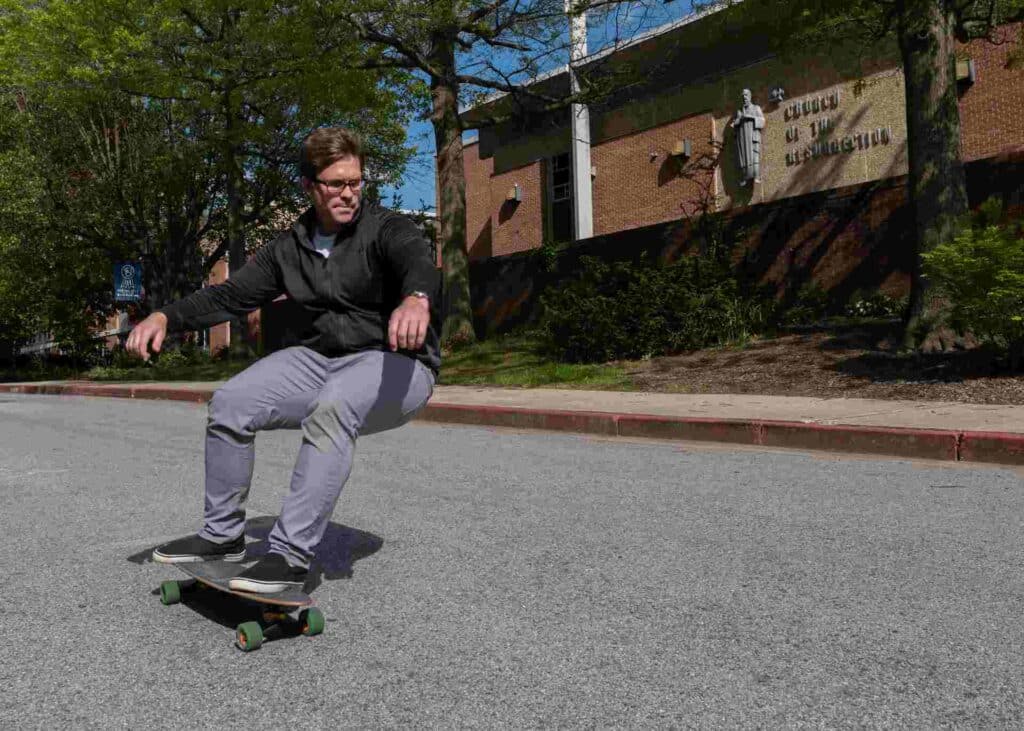 Deacon Ponton entered St. Mary's Seminary in Baltimore for the archdiocese in 2012, but left in 2014, for reasons it took him a while to fully grasp.
"The reason I left seminary, I discovered, wasn't the deeper reason at the heart of that decision," he said. "I thought (initially) I needed to further explore marriage, a step I almost took. In reality, my life became about figuring out a puzzle … church, my faith, my vocation, it just stopped being fun. I forgot how to enjoy the way. I lost sight of why I loved the church in the first place. It's my home."
That realization remains a gift.
"It's like a love story, falling in and out and in again. I have two vocations stories. The second time around, it's for a much better reason. I'm more mature, experienced. It's much deeper this time around."
That commitment included the aforementioned foray of approximately 480 miles through France and Spain along "The Way of St. James," perhaps the Catholic Church's most famous pilgrimage path. Deacon Ponton traveled light over those 32 days in the summer of 2017, alone and with a guidebook as the only text in his backpack.
"I was preparing to transition back into seminary," Deacon Ponton said. "I let people and places be my text. You walk all day, enjoy meals and new people. You're so tired at the end of the day, you don't want to read. I did more writing and reflection after I was done, when I got home and unpacked my experiences."
He cites a quote attributed to sages from St. Augustine to Mark Twain: "The world is a book and those who do not travel read only one page."
Deacon Ponton's literary bent was fueled by two weeks of book research in Hawaii.
"I like church history, and I like to surf," he said. "I spent time in the archives looking at old newspapers. You can get lost in that stuff."
Deacon Ponton's time away from seminary also included working as an assistant to Father Michael White, pastor of Church of the Nativity in Timonium, who will vest him at his ordination. His first assignment will be as associate pastor of St. John the Evangelist in Severna Park.
AGE: 31
SPONSORING PARISH: St. Peter, Libertytown
FAMILY: Son of Marie and the late Paul Ponton; two younger brothers, Bryan and Paul
EDUCATION: Linganore High School; bachelor's and licentiate degrees in philosophy, The Catholic University of America, Washington, D.C.; master's in theology, St. Mary's Ecumenical Institute; master of Divinity and Licentiate in Sacred Theology (Systematics), St. Mary's Seminary
PASTORAL ASSIGNMENTS: St. Michael the Archangel, Overlea; Ss. Philip and James, Baltimore; St. Peter Claver, Baltimore; Bon Secours Hospital, Baltimore; St. Joseph, Odenton; Holy Family, Randallstown
Email Paul McMullen at pmcmullen@CatholicReview.org
Copyright © 2020 Catholic Review Media

Print