Eight men will be ordained permanent deacons for the Archdiocese of Baltimore May 6 at the Cathedral of Mary Our Queen in Homeland. Archbishop William E. Lori will preside at the 10 a.m. liturgy.
The eight married men include three veterans of the U.S. Armed Forces, a deputy fire chief in Anne Arundel County, a convert to the Catholic faith, and one whose father is a permanent deacon in Arizona.
Biographical capsules, using information supplied by the archdiocese and the men themselves, follow.
Scott Anderson
Age: 51
Home parish: St. Katherine Drexel, Frederick
Family: Wife Carrie and seven children, Elizabeth, Michael, Lee, Zoe, Daniel, Nicholas and Matthew
Internships: Frederick Rescue Mission; St. Ann, Hagerstown
Now you know: A 24-year veteran of the U.S. Navy, Anderson is an IT Specialist with the Department of Veterans Affairs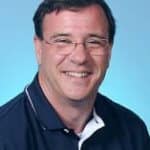 Mark Cohagan
Age: 55
Home parish: St. Mark, Catonsville
Family: Wife Claire and three children, Kathryn, Corinne and Joseph
Internships: Mercy Medical Center; Catholic Community of South Baltimore
Now you know: Cohagan is director of operations at Mount de Sales Academy in Catonsville. He was raised Lutheran and came into the church in 2001.
Philip Czajkowski
Age: 60
Home parish: Basilica of the National Shrine of the Assumption of the Blessed Virgin Mary, Baltimore
Family: Wife Camilla and two children, Scott and Steven
Internships: Johns Hopkins Bayview; St. Alphonsus Rodriguez, Woodstock
Now you know: A veteran of the U.S. Army, Czajowski is a cyber security engineer
Frank Hayden III
Age: 53
Home parish: St. Paul, Ellicott City
Family: Wife Martha and two children, Margaret and Faith
Internships: University of Maryland Medical Center Catholic Community of Ascension, Halethorpe, and St. Augustine, Elkridge
Now you know: Retired from the U.S. Air Force, Hayden is completing his master's at St. Mary's Ecumenical Institute
Kevin Hostutler
Age: 48
Home parish: St. Louis, Clarksville
Family: Wife Coleen and five children, Stephen, Kathryn, Matthew, Daniel and Sean
Internships: Stella Maris; Resurrection, Ellicott City
Now you know: Hostutler is the president of a Columbia-based software company. His father, Jim, is a permanent deacon in the Diocese of Phoenix
Bruce Hultquist
Age: 57
Home parish: St. Joseph, Fullerton
Family: Wife Mary Ann and three children, Robert, Trevor and Abigail
Internships: St. Margaret, Bel Air; Metropolitan Transition Center and Baltimore City Correctional Center
Now you know: Hultquist is the director of Redemptorist Cemeteries in the Archdiocese of Baltimore.
Timothy Mikules
Age: 51
Home parish: Our Lady of Sorrows, West River
Family: Wife Kelly and daughter Rebecca
Internships: St. Elizabeth Ann Seton, Crofton; St. Agnes Hospital
Now you know: Mikules is a deputy fire chief in the Logistics Bureau of the Anne Arundel County Fire Department
Joseph Wolf
Age: 53
Home parish: St. Peter, Libertytown
Family: Wife Kathy and four children, Andrew, Johnathan, Christopher and Sarah
Internships: St. Katherine Drexel; Western Maryland Hospital Center in Hagerstown
Now you know: Wolf is a network administrator for Frederick County Bank

Print