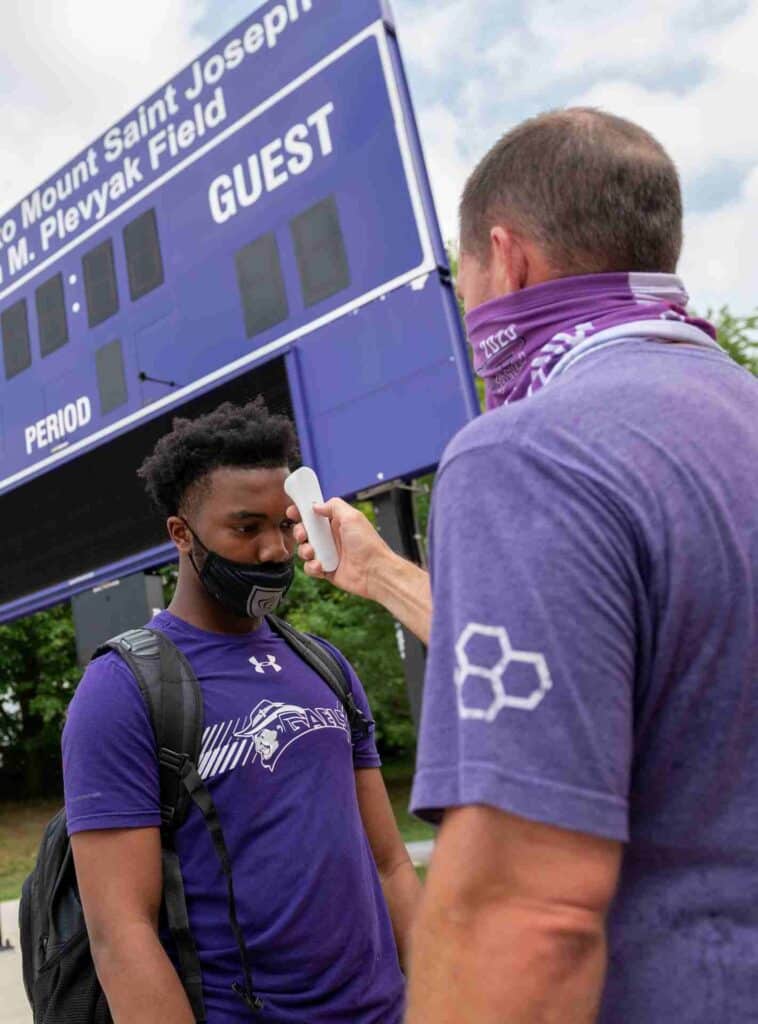 Dom Damico and Josh Ward both face difficult jobs this fall, ones made even tougher by the coronavirus pandemic.
Damico is the new football coach at Mount St. Joseph High School, the defending champion in the Maryland Interscholastic Athletic Association A Conference. Ward steps in at Calvert Hall College High School, which lost to the Gaels in the semifinals last fall.
Normally, a new coach makes changes and sets up things the way they want. That is not so easily done this year, since, from the college level on down, there is great uncertainty around when games will be played – if at all this year – let alone official practice commence.
"It's going to be very fluid with everything," Damico said. "It's so hard for the coaches. They're creatures of habit. I think it's going to be a week-to-week thing."
A product of Northeast Catholic High in Philadelphia and parishioner of Sacred Heart in Glyndon, he did not downplay the difficulty of this process.
After spending most of the spring semester in remote learning, the football Gaels added six weeks of chalk-talks on Zoom and were to begin formal conditioning July 7. It will include protocols that adhere to social distancing requirements.
"If it starts Aug. 10 or Sept. 10, we'll be ready," Damico said, of formal practice. "We've got to get the kids in physical shape and be smart about it and the team."
Damico has more than 30 years of coaching experience, much of it at McDonogh, the team the Gaels beat in last year's title game. His career record is 173-98, experience which has helped him develop a process that he trusts. He'll lean on that background, and a talented roster that includes quarterback Billy Atkins, wide receiver Dont'e Thornton, Tyler Wilkens and others.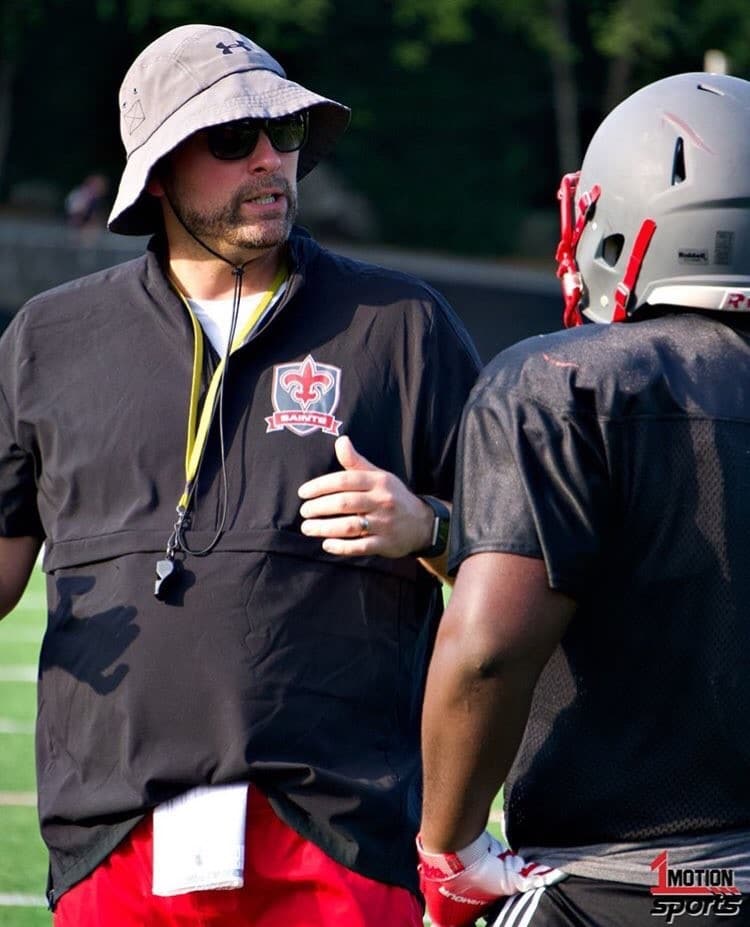 He said there are so many things to be done to get the Cardinals ready to play in September – if all goes well.
Ward, a parishioner of St. Ignatius, Hickory, in Forest Hill, is a 1994 graduate of Calvert Hall, where he played two years on the varsity as a defensive lineman. His previous stop was Concordia Prep, which played in the MIAA B Conference.
"It's real tough right now," Ward said. "I really just think it's keeping our kids focused and thinking football. We're (hopefully) five weeks away from the start of (preseason camp). We'll be sending them a workout program next week. We'll see. We could see small group workouts return."
Ward has only met his players in an online He's communicating with them in various ways, but longs to get to know his players. When they do take the field, the Cardinals will count on linebacker Michael Johnson, defensive back Tre Jordan and quarterback Amir Jenkins.
It's tough, it's very tough," Ward said. "When I make it through this, I'll be able to make it through anything. I feel for the seniors. I talk to the seniors daily to help (with their college recruiting). This is difficult for everybody."
Copyright © 2020 Catholic Review Media

Print