Let's wrap up National Poetry Month with seven poems inspired by a fun and full week.
~The Basilica~
It stands so tall and regal overhead,
As if it's watching people walk below.
Some pass without a glance, some turn their head,
What seeds are sown we may not ever know.
The bell tolls out, inviting us to prayer,
Time for the Angelus? Or maybe Mass?
The ringing hovers in the air,
Heard—or unheard—by those who quickly pass.
A sparrow hopping on a ledge nearby
Chirps firmly in a clear response.
He tilts his head and with his cheeky eye
Conveys his spritely nonchalance.
The bells invite us all, it's true.
But birds enjoy the outside view.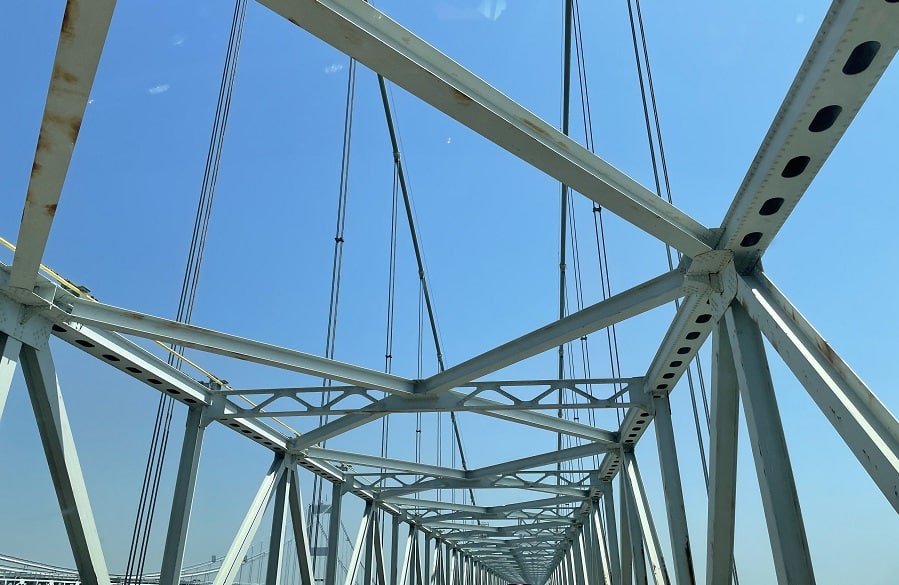 ~Flying High~
Crossing the Bay Bridge
Can be fun and exciting
But also scary.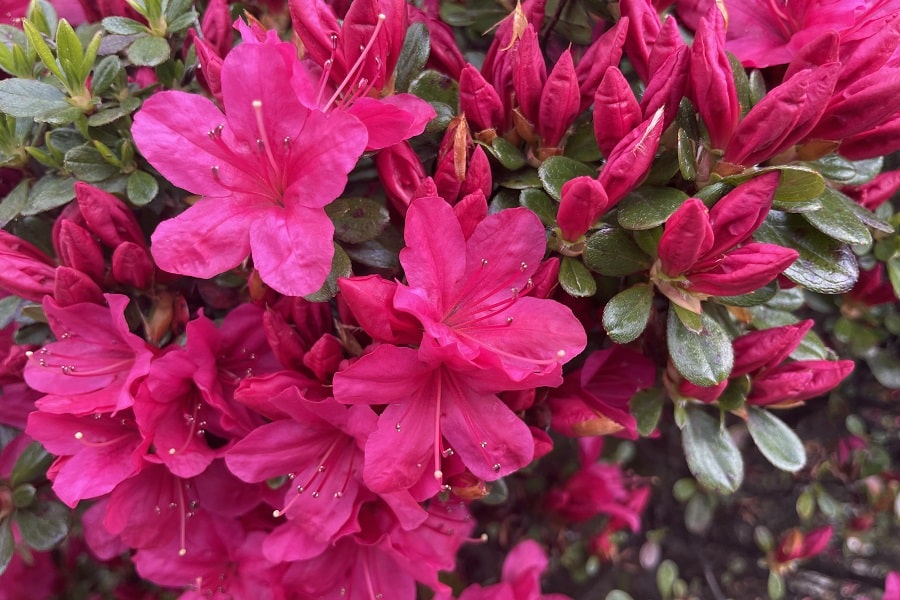 ~Azalea~
You needn't travel to Australia,
To find a beautiful azalea.
In fact, I'm happy to regale ya,
With stories of the fine azalea,
That grow each year and never fail-ya
Though some years blooming like a snail-ya.
They're prettier than a Vidalia,
And brighten up your Saturnalia,
They're cheery, vibrant, those azalea,
And withstand rain and frost and hail-ya,
Let's send the cold days off to jail-ya.
Please come, spring! For the bright azalea.
~No Charge~
My kids will attest to the facts
That I like my phone charged to the max.
When I see a low phone,
I may have been heard to moan.
Some folks' charging skills are sort of lax.
~Gone Fishing~
Fishing is the best
If you are my sixth-grade son.
I do not like worms.
~Eileen~
Today, my niece turns—gasp!—19.
She's the coolest kid you've ever seen.
She's the pajamas of cats
And likes poems and rats.
She prefers her world just, fair, and green.
~I'll Have~
A bento box, please.
Rice, salmon, and a spring roll.
Plated perfection.
Copyright © 2022 Catholic Review Media

Print