~1~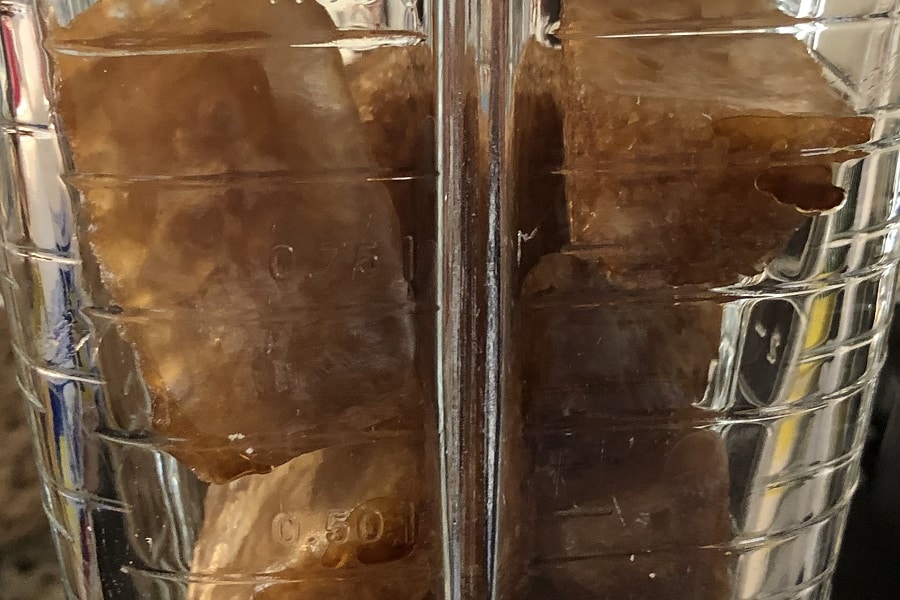 When July 11 came around last weekend, I thought about how we have gotten free Slurpees from 7-11 on July 11. I wondered whether we could make our own at home.
Google pulled up this Coca-Cola slushie recipe, and we've made slushies at home a few times this week. We have a little trouble waiting for the ice cubes to freeze, and there's a Coca-Cola ice-cube monster who's been sneaking cubes out of the freezer before I can throw them in the blender.
I use 1 1/2 trays of regular-sized cubes and one mini 7.5-ounce can of Coke, and we get enough for two or three decent slushies, though we could serve smaller ones. The slushies are getting rave reviews. We've had such great success that I got some Fanta orange soda so we could give that a try.
~2~
Our younger son has been asking to try golf for a while, so we took both boys for golf lessons last week. I liked the idea that we could try golf without paying for clubs, especially since we have a lefty and a righty. One of our boys had more fun than the other, but they've both decided they're up for trying it again this weekend.
We aren't doing any camps this summer, which I'm fine with because life is often over-scheduled. Still, I'm trying to insert some new opportunities when we can—and anything that gets us out of the house and into the heat and humidity of July in Baltimore seems like a victory to me.
Yes, it's hot. It's really hot. But I love summer, and July is my absolute favorite.
~3~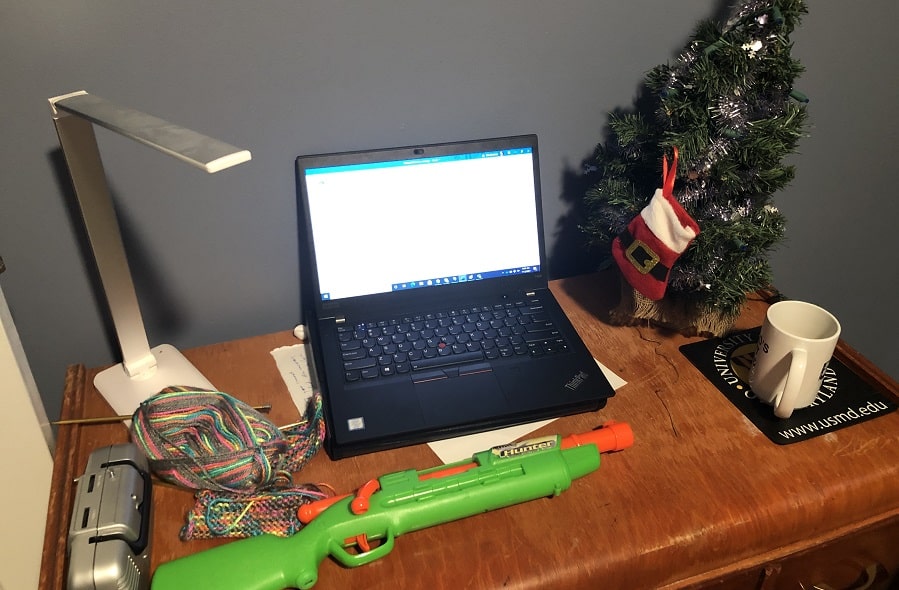 I had been off from work for two weeks straight when Monday morning rolled around. I grabbed my laptop and went to find my desk completely unprepared for the week ahead.
It made me laugh because the desk was where my head was, covered in fun and disorganization and a little Christmas in July. Luckily, I was able to kick into gear quickly enough to get back in the groove.
The desk, though…is still trying to dig out from its vacation mindset.
~4~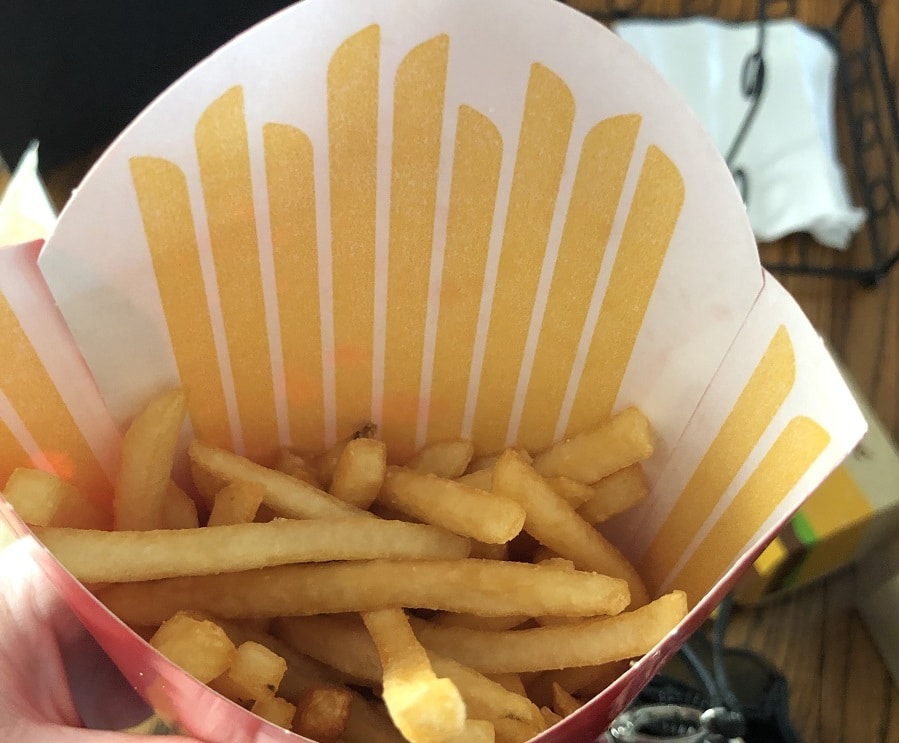 One of my sons was craving nuggets and fries from the Golden Arches the other day, so I went over to pick some up. When I got home, I looked in the fry boxes, and they were only half-full.
My son assumed what anyone would assume—that Mom ate the fries while driving home. But I didn't! I have been unjustly accused! Really and truly, I didn't even touch the fries. I was chatting with a friend on the phone and didn't even notice. I'm sorry now I didn't glance into the bag when the server handed it to me because I would have handed it right back.
But here I live with the unfairness of being accused of eating fries that I didn't even enjoy.
~5~
I'm looking forward to sending our children to actual school in the fall, but I still think summer is going much too quickly. And the back-to-school sales are cropping up way too soon. It's only July.
~6~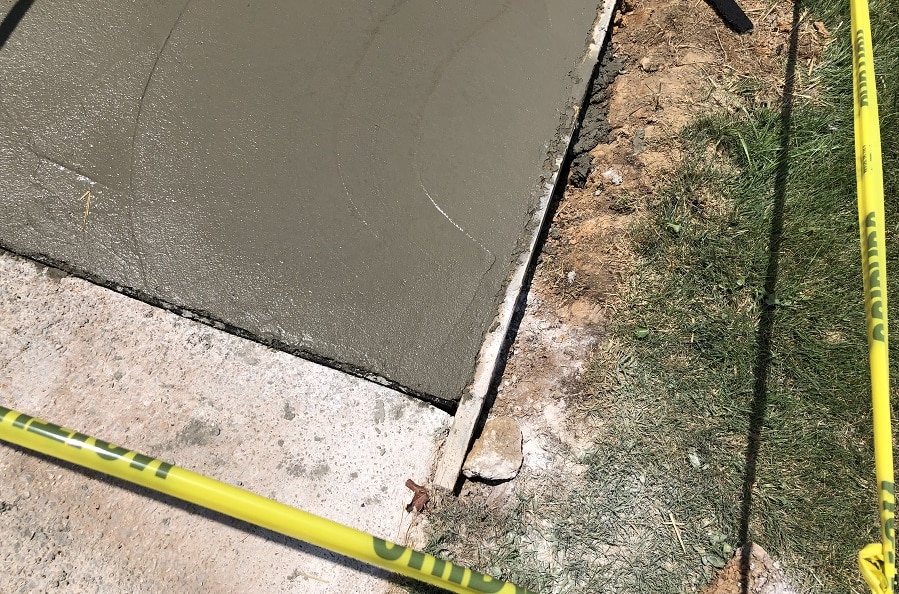 We had some work done on our gas line a few weeks ago, and today a cement mixer showed up to patch a square of the sidewalk in front of the house. We stopped to watch it happen, and it took less than two minutes for the workers to fill the square and drive to the next house.
What took much longer than two minutes was our debate about whether we should draw or write something into the concrete before it hardened. We decided to do nothing, as I knew we would. So boring and safe. But…maybe the right decision.
Next time, though, I will try to have a plan, especially if it's concrete that's definitely on our property.
~7~
Sixteen years ago today my brother and his wife were married in a beautiful wedding Mass. Today they celebrate 16 years of marriage on the 16th of the month, which feels like a golden celebration of some sort is warranted. Maybe they could enjoy golden caramels in honor of Our Lady of Mount Carmel, whose feast it is today.
I wrote about their wedding in this column, God Prepares Us for the Unexpected. Happy anniversary to Ricky and Christina!
Kelly isn't hosting quick takes on her blog, This Ain't the Lyceum, this week, but I hope you have a wonderful weekend!
Copyright © 2021 Catholic Review Media

Print