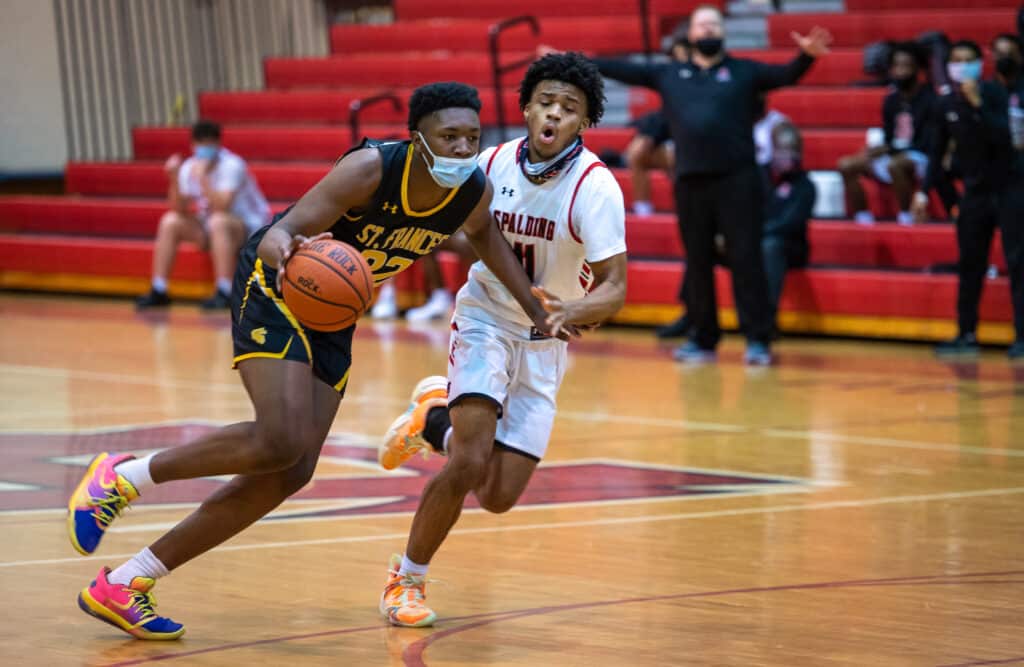 SEVERN – A historic Baltimore Catholic League season belatedly began Feb. 17 with St. Frances Academy opening its quest for a fourth straight championship with a 96-78 victory at Archbishop Spalding High School.
Last March, the coronavirus pandemic shut down interscholastic athletics shortly after the SFA Panthers of coach Nick Myles won their third straight BCL tournament.
The fall sports teams at some Catholic high schools were able to cram an abbreviated season into the month of November. Winter sports will do the same, as boys basketball teams scheduled games in conjunction with the Maryland Interscholastic Athletic Association A Conference.
Instead of the usual home-and-away games, the eight teams in the BCL will play each other once. The 50th annual BCL tournament, typically culminating in a local college arena, will be played at the higher seeds, with the quarterfinals March 22, the semifinals March 24 and the championship game March 26.
Subject to change, games are being played without spectators.
St. Frances Academy, which graduated three-time tournament MVP Adrian "Ace" Baldwin to Virginia Commonwealth University, got 29 points from senior guard Khyrie Staten. He poured in 15 straight for the Panthers in the fourth quarter, when what had been a 20-point lead shrunk to nine.
"I trust my team," Staten said. "We can get rebounds, we can get steals, we can get fast breaks, we can have fun. We just have to execute."
Myles, who leads a program that has won a record 10 BCL titles, anticipates another competitive season in a league that had two alumni, Mount St. Joseph's Jalen Smith and John Carroll's Immanuel Quickley, taken in the first round of the NBA draft last year.
"It's going to be tough," Myles said. "We've got a target on our back and we have to be focused every game, every possession.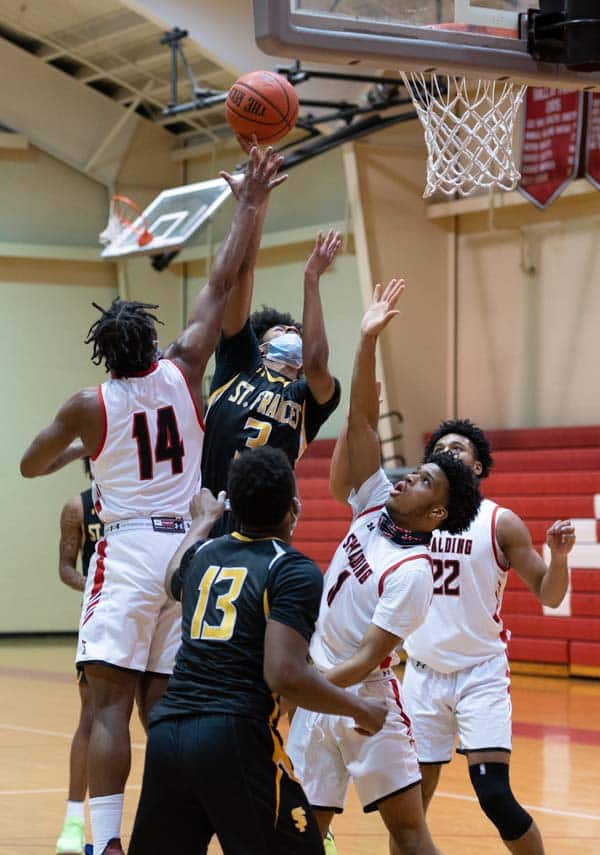 "Anytime you can win in your league on the road is always a good feeling. … It's good to be playing basketball."
Cam Whitmore, a junior forward, led Spalding with 24 points.
"We'll get there," coach Josh Pratt said. "We're thankful to be out here."
In the other BCL opener, Mount St. Joseph won at John Carroll, 53-50, in what was a record 381st regular season game in the BCL for coach Pat Clatchey. He concluded last season tied in that category with the late Jerry Savage, who directed Loyola Blakefield from the league's inception in 1971 through the 2002-03 season.
Clatchey is in his 29th season with the Gaels.
Savage led Loyola Blakefield to tournament titles in 1975-78, the only school to win four straight. Five times since then a program has won three in a row, and St. Frances Academy could join the Dons at that historic plateau.
Paul McMullen contributed to this article.
Email Kevin Parks at kparks@CatholicReview.org
Use the navigation arrows below to watch a photo slideshow from Kevin Parks.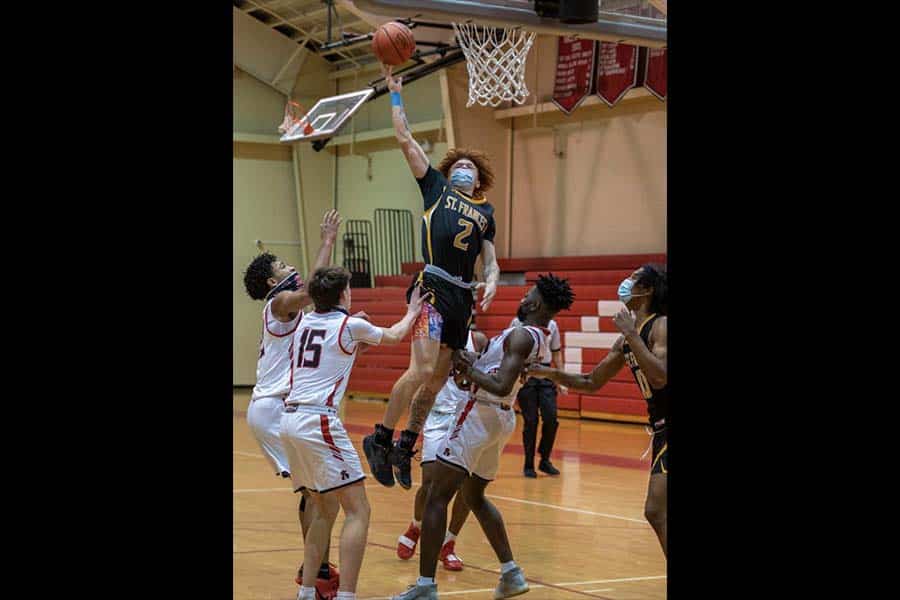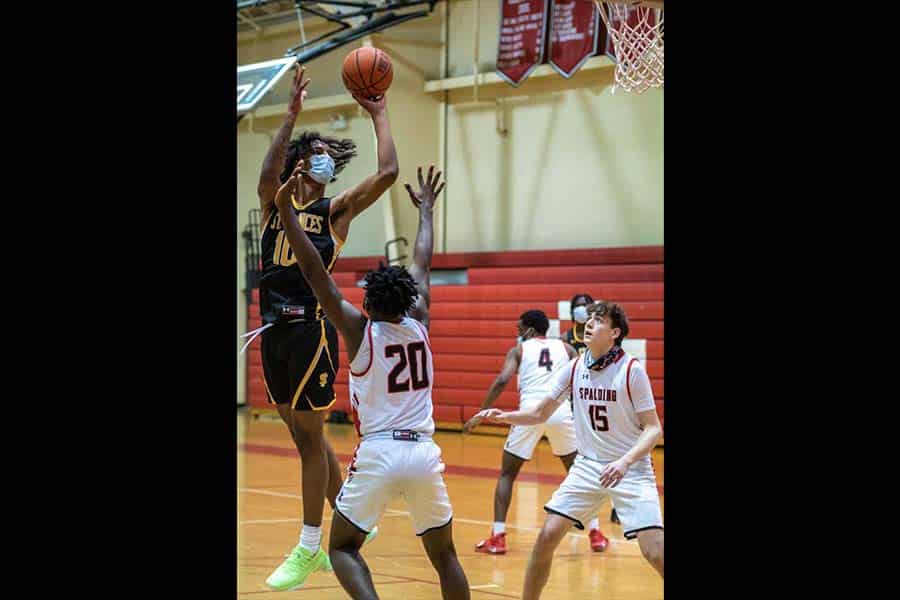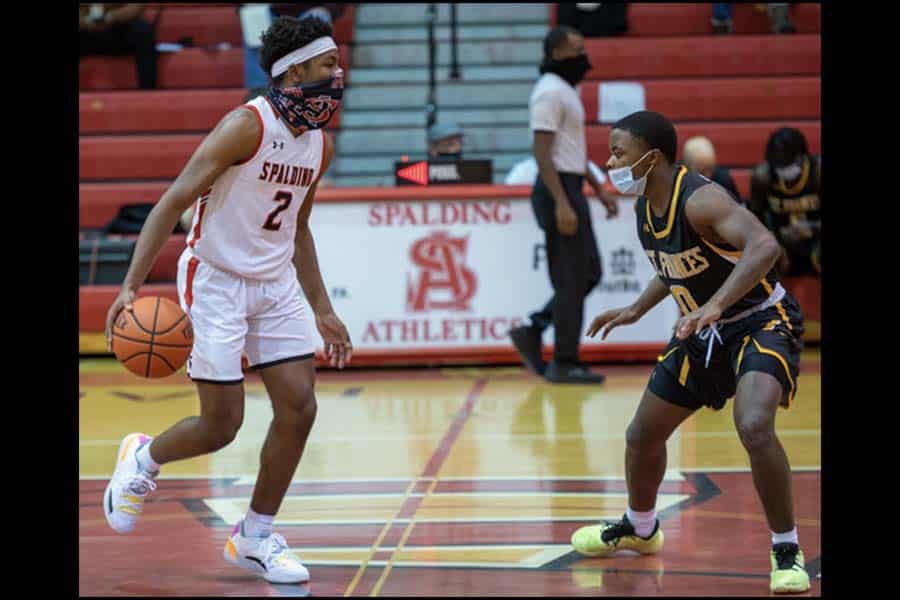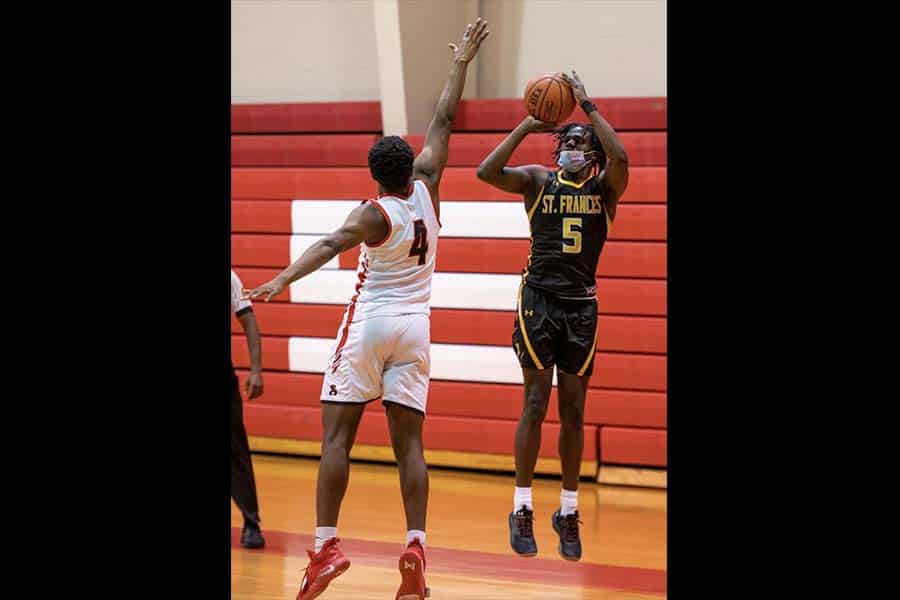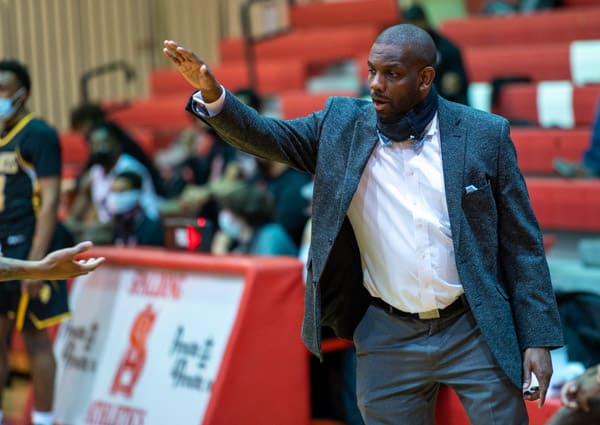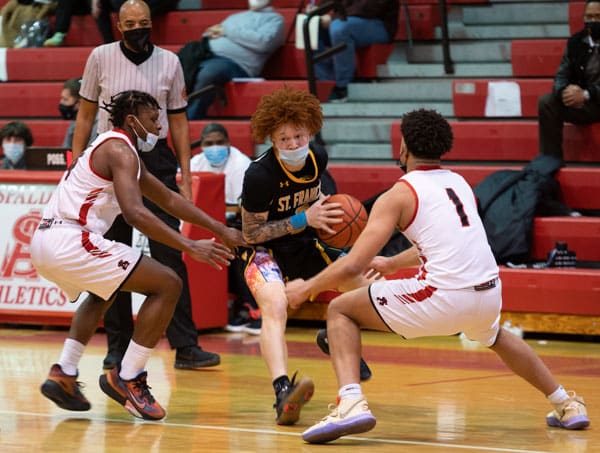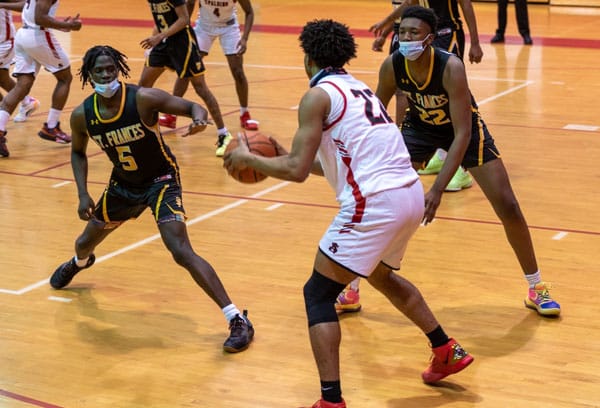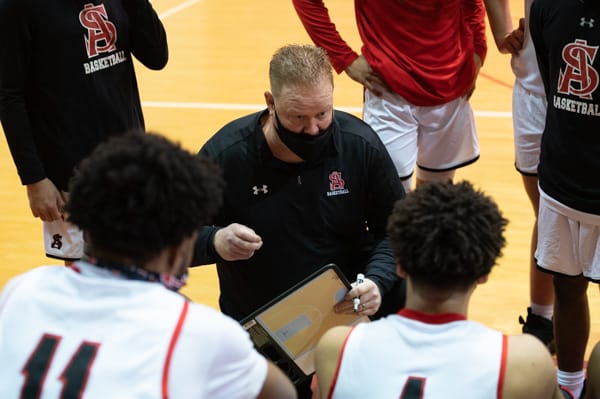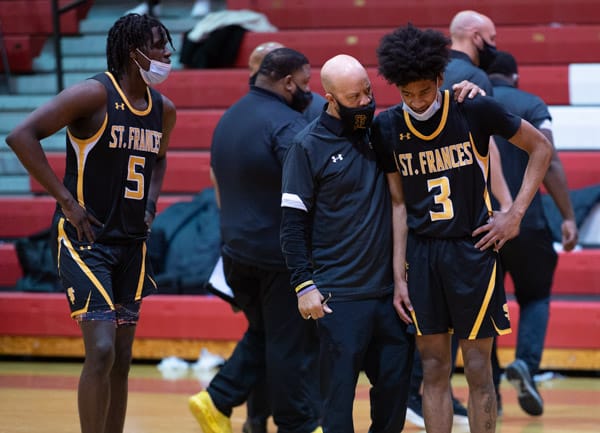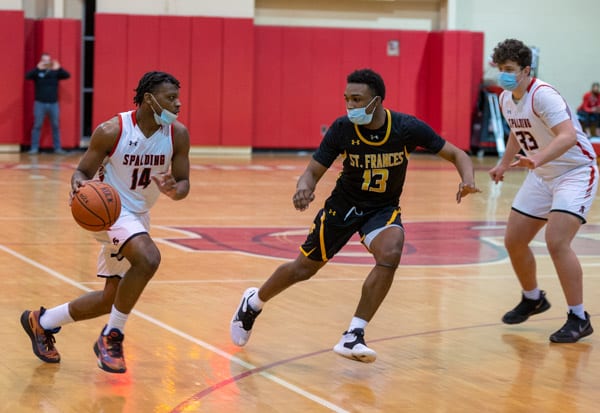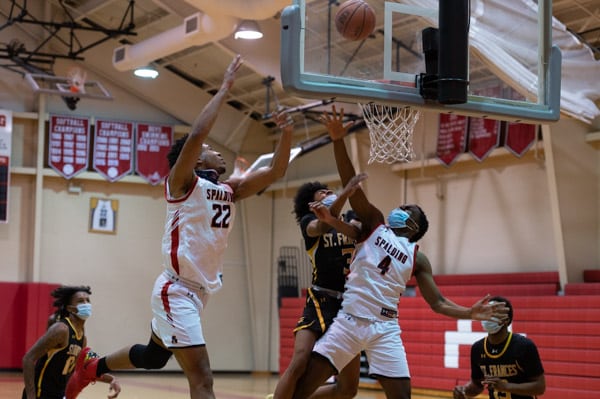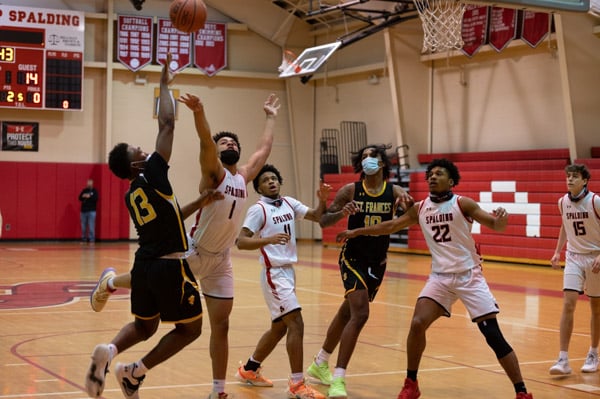 Copyright © 2021 Catholic Review Media

Print