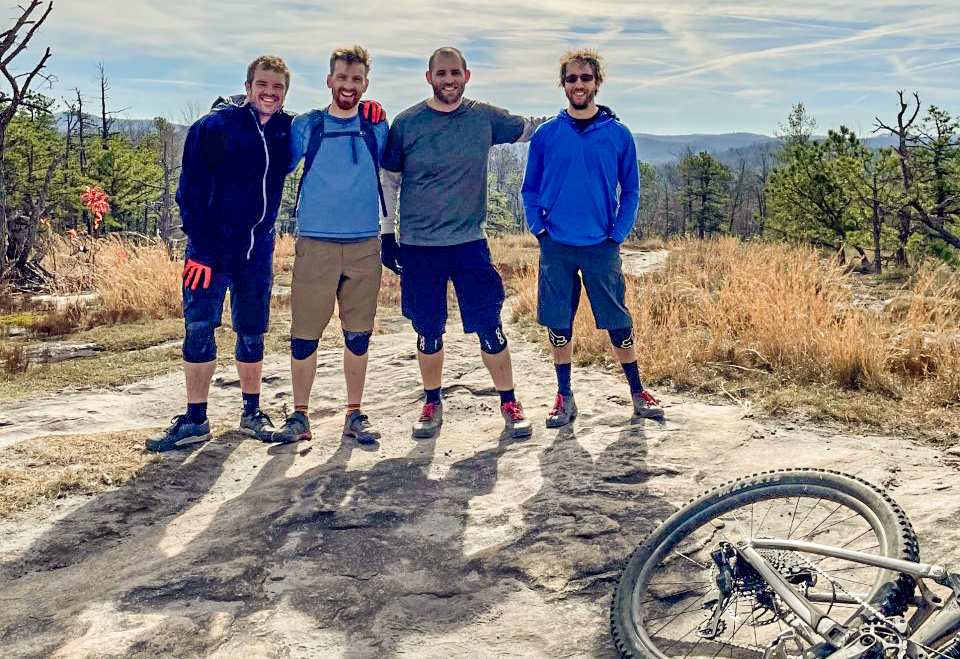 Father Brendan Fitzgerald anticipates being in a world of hurt Sept. 5, but it will be nothing compared to the physical pain he endured on the day of his priestly ordination – all because of his affinity for long-distance cycling.
The associate pastor of Sacred Heart in Glyndon, Father Fitzgerald is promoting its mission and evangelization through the Shenandoah Mountain 100 Sept. 5, which involves enough ups and downs through the George Washington National Forest in Virginia to account for more than 6 miles of elevation.
The parish in northwest Baltimore County was Father Fitzgerald's first assignment after ordination. Unbeknownst to many, he walked into the Cathedral of Mary Our Queen in Homeland for the rite of ordination Aug. 22, 2021, with his left arm in a sling. Ten days earlier, he underwent surgery to repair a broken collarbone he suffered during a July wipeout on a path in Frederick's municipal watershed.
"I worried that I wouldn't be able to get off the floor after prostrating myself," Father Fitzgerald said, of a pivotal moment during the rite. "I lost consciousness on that (cycling) fall. After surgery, I had a titanium plate and eight screws holding me together.
"Everyone talks about endurance on a long ride, but with the one like this coming up, it's all about keeping your focus on the downhills."
Father Fitzgerald, 37, was a debate standout at Calvert Hall College High School in Towson; developed a pretty good golf game while attending Loyola University Maryland and working in the seafood business; and learned to deal with oxygen deficits while studying Spanish in Bogotá, Colombia, more than a mile high.
It wasn't until he was fully ensconced at Mount St. Mary's Seminary in Emmitsburg, tucked along the Blue Ridge Mountains, that he became a serious cyclist. On the open road, Father Fitzgerald isn't seeking solitude, but community.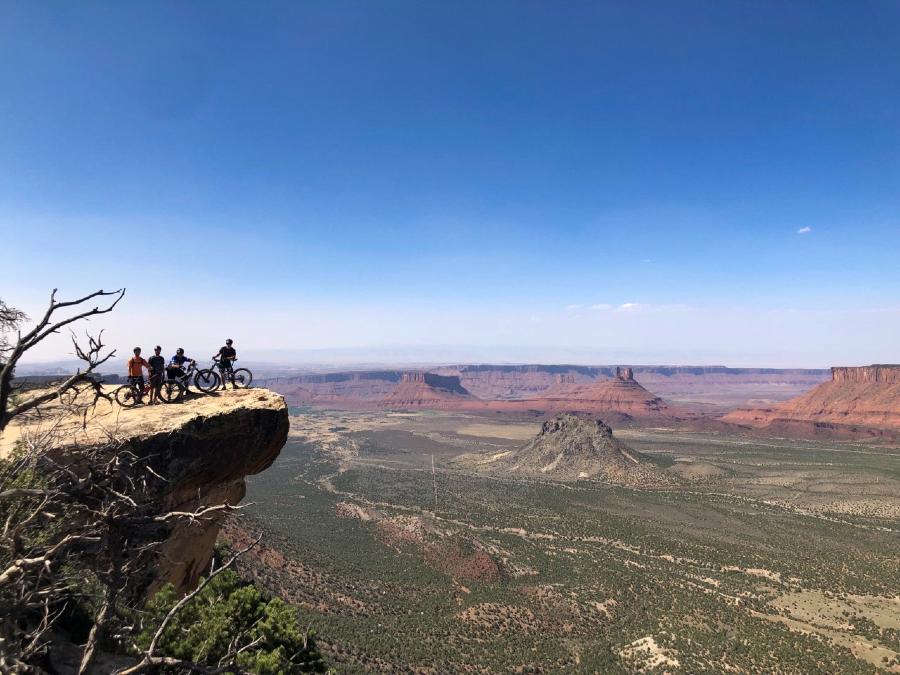 "It's a way to stay in shape and build relationships," he said. "It's another way to be out there in the world with God. One of the fundamental things we learn in seminary is that we encounter God through the world around us."
His introduction to longer cycling races included a 70-miler in and around the Catoctin Mountains with fellow seminarian Robert Renner, now a transitional deacon for the Diocese of Arlington, Va. Father Fitzgerald's community includes Father Gerard Francik, pastor of Sacred Heart, himself a runner who has completed several half-marathons.
"I'm in admiration of his enthusiasm, his energy, his physical endurance and his willingness to do this, not only for himself but for the parish," Father Francik said. "Our young adult ministry will be built up by this tremendous infusion of funding as we continue to open up after COVID-19."
Father Fitzgerald's preparation included vacation in the altitude of Colorado and Utah with his old "seminary crew."
His Labor Day weekend fundraiser sought 100 sponsors, one for each mile of the Shenandoah Mountain 100, to pledge $100. Parishioners responded in full force, exceeding his goal of $10,000 for "Mission and Evangelization."
"I was going to do the race regardless," Father Fitzgerald said. "You see people doing this (raise funds for a cause) when they run marathons. No reason I can't do that on my bike. I'm hearing from people, 'I'm sponsoring mile 84, how is that?' It's been a good way for the parishioners and I to get to know one another. It's a good team project."
Email Paul McMullen at pmcmullen@CatholicReview.org.
Copyright © 2021 Catholic Review Media

Print