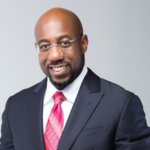 The Archdiocese of Baltimore's Facebook page livestreamed the ecumenical and interfaith prayer service at the Cathedral of Mary Our Queen in Baltimore April 12. To watch, click here.
The prayer service, which commemorated the 50th anniversary of the Rev. Dr. Martin Luther King Jr.'s assassination, featured a talk by the Rev. Dr. Raphael Gamaliel Warnock. Rev. Warnock is the senior pastor of Atlanta's historic Ebenezer Baptist Church, spiritual home of the Rev. Dr. Martin Luther King Jr.
A special gospel choir including people from around the area was led by Kenyatta Hardison, director of the Cardinal Shehan Choir of students who have been seen on television and recently performed at the anti-gun violence rally in Washington, D.C.
Full coverage of the prayer service will be posted soon.

Print