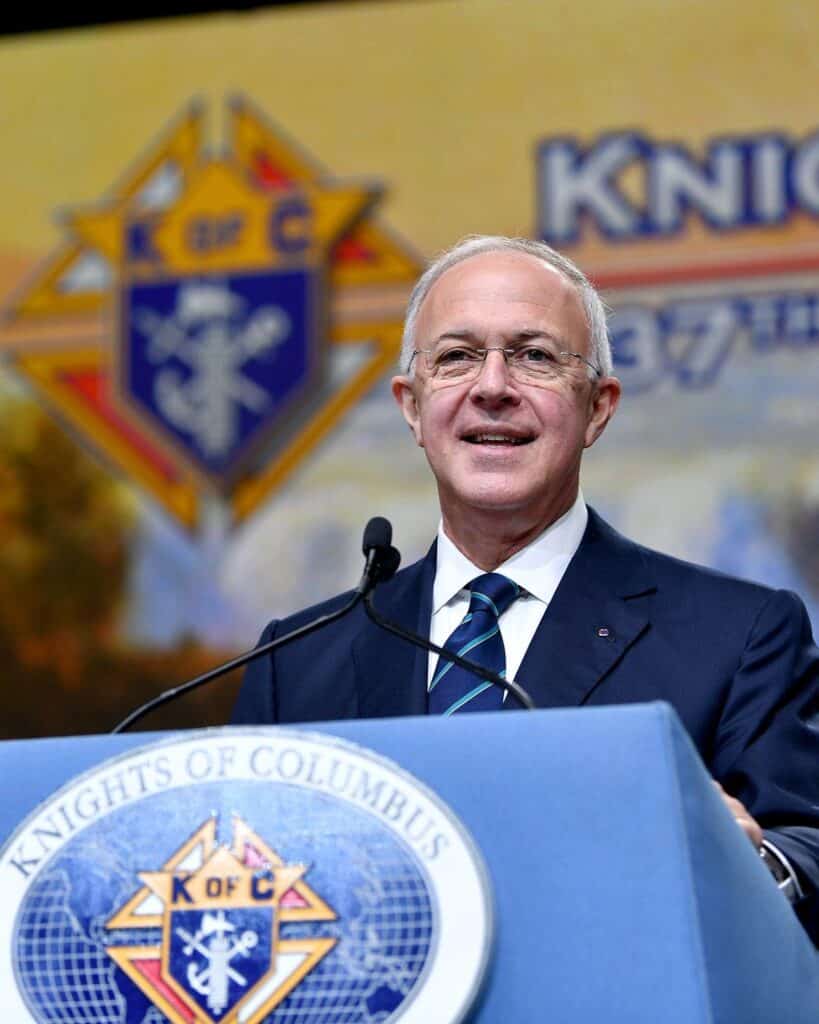 Editor's note: Scroll down for a Catholic Review radio interview with Archbishop Lori and Carl Anderson about Father Michael McGivney.
With Venerable Father Michael McGivney, the parish priest who founded the Knights of Columbus in 1882, to be beatified Oct. 31 at St. Joseph's Cathedral in Hartford, Conn., Archbishop William E. Lori was looking forward to witnessing history and honoring the man he referred to as "the parish priest of my soul."
"Through the years as supreme chaplain of the Knights of Columbus, I have developed a very special devotion to Father McGivney," Archbishop Lori said. "I've read much about him, reflected upon his life and at one point referred to him as the parish priest of my soul. To see him be beatified will be a great joy and it'll be a joy that I will share with Knights of Columbus all over the world."
Supreme Knight Carl Anderson told the Catholic Review that COVID-19 restrictions mean that only 200 people will be able to attend the beatification Mass in person, but the event will be broadcast on EWTN and livestreamed. "We hope a lot of people and, of course, lots of Knights of Columbus across the country and in Canada and Philippines and in Europe will watch," he said. The order has about 2 million members in 16,000 local councils around the world.
A radio interview with Archbishop Lori and Carl Anderson follows. Story continues below.
Both Archbishop Lori and Anderson praised Father McGivney for his devotion to his parishioners and the people in his community when he was pastor of St. Mary Parish in New Haven, Conn. The global order is still based in that city.
The archbishop noted that Father McGivney was familiar with the fact that the death of the husband and father could devastate a family. His priesthood coincided with a surge in Catholics joining "secret societies" in order to get ahead in business and the community.
"Catholic men were looking for a way to provide for their families in the event of their death. And second, Father McGivney saw the need to help the men of his parish to be better husbands, better fathers and more engaged in living their faith. So, they sort of put these two things together," the archbishop said.
"With what I call the genius of holiness, (Father McGivney) came up with this wonderful, fraternal, Catholic men's organization that provides insurance benefits for families. To this day, those same two purposes remain equally important," he said.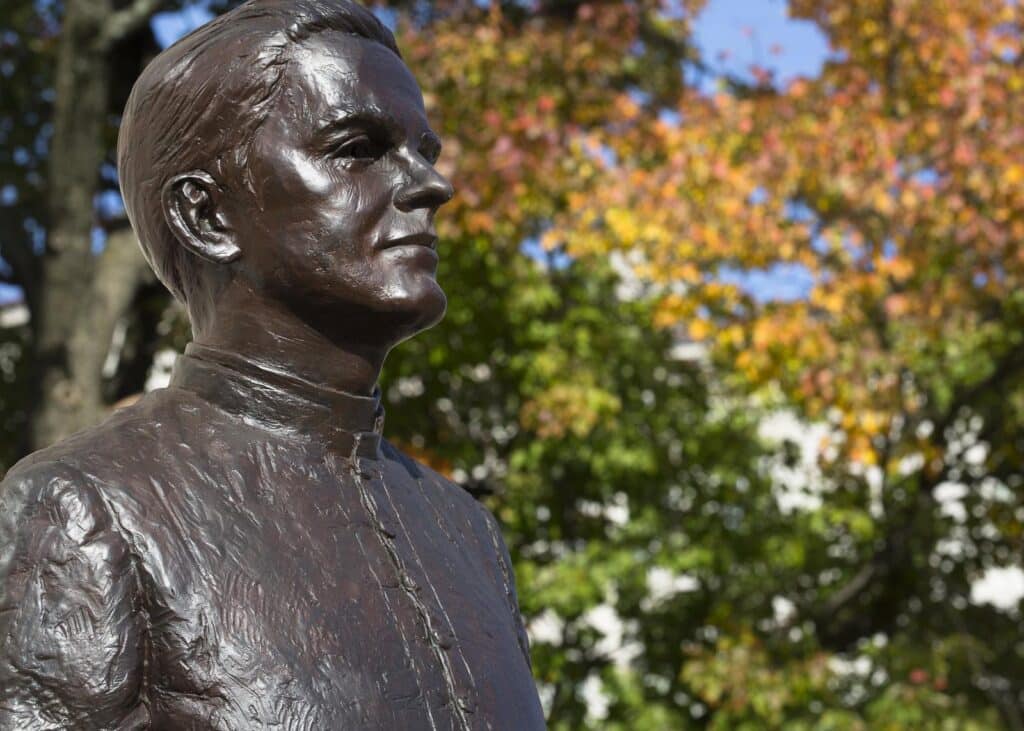 Anderson said that in such an era when the social environment was in many ways hostile to Catholics, it would have been easy for the faithful to stay closed in on themselves. "But what Father McGivney did with founding the Knights of Columbus was saying, look, we're not going to do that," Anderson said.
"We're going to be out in society. We're going to influence society. We're going to be proud Catholics, and we are going to influence society by very fundamental Christian principles: charity, unity and brotherhood," he said.
Archbishop Lori said Father ­McGivney was surprisingly contemporary in modeling a missionary style of pastoral leadership that respects layperson's gifts and abilities.
His style took him "into all the corners of his parish to deal with all the pastoral needs of his people, especially the needs of Catholic families – a missionary style of leadership that brought him beyond the walls of the parish as he engaged the wider community, a style of leadership that has a real heart for the poor and the marginalized and the despised," the archbishop said.
In founding the Knights of Columbus, he ensured that the order would be lay-led because he wanted the men to take the reins.
"As I said to Pope Francis back in February of this year, 'You know, Father McGivney was a Pope Francis kind of a priest long before there was a Pope Francis,' " Archbishop Lori said.
More coverage of the Knights of Columbus
Copyright © 2020 Catholic Review Media

Print