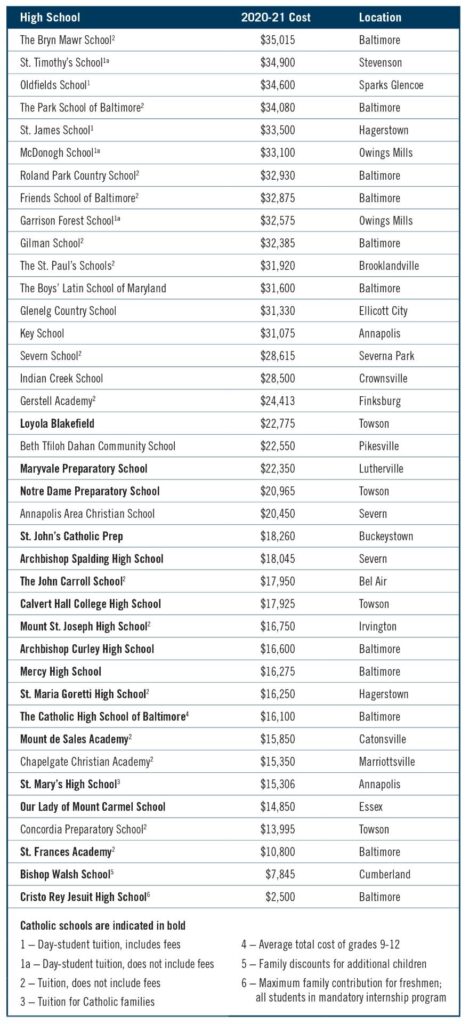 Catholic high schools in the Archdiocese of Baltimore continue to display their value, as shown in the Catholic Review's annual survey of cost of attendance at non-public schools in its geographic footprint.
The information in the accompanying chart was compiled from high school websites and administrators. When available and consistent across all grades, fees were added to tuition to come up with the cost of attendance for the 2020-21 school year.
For comparative purposes, it includes fellow members of the Maryland Interscholastic Athletic Association and the Interscholastic Athletic Association of Maryland, with the exception of schools whose entire curriculum is designed for students with specific learning abilities.
Fees for athletics and graduation were not included, nor were costs for special enrichment programs. For complete information about high school costs, parents and students should contact individual schools and visit their websites.
The coronavirus pandemic that has created uncertainty in so many quarters, meanwhile, only served to reinforce the value of Catholic education in the Cook household.
Hunter Cook and his brother, Sam, are a senior and freshman, respectively, at Loyola Blakefield in Towson. They worship at the Cathedral of Mary Our Queen in Homeland along with their parents, Charlie and Sina.
"Rigorous academics play a big part in sending our boys to Loyola, as well as its philosophy of serving others and the spiritual component," said Sina Cook, a preschool teacher. "The fact that the faculty, staff and community care about the students' entire experience, in and out of the classroom, that is also important to us."
She noted how "impressed we were with Loyola's thoughtful and comprehensive plan to get our sons back to in-person learning. They communicated the plan in detail and shared updates throughout the process. Safety was their top priority."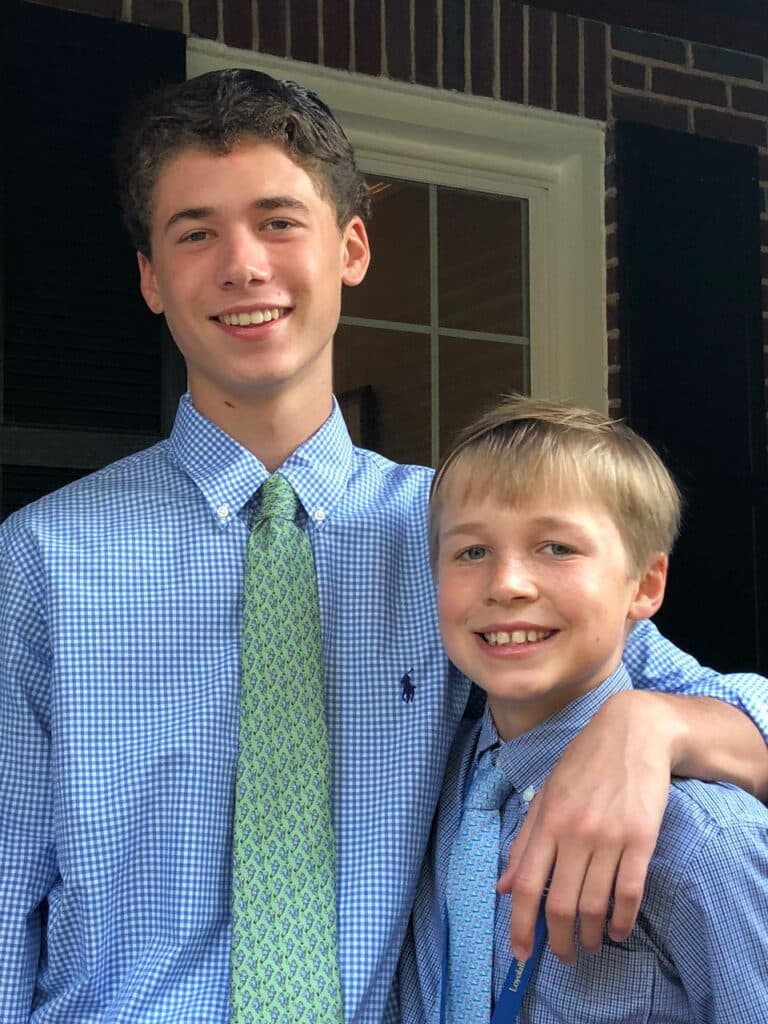 Cook serves as president of the Mothers' Club at Loyola Blakefield.
"The school encourages involvement from the entire family," she said. "That's been important during COVID, when we're all yearning for connections."
Cook's introduction to Loyola Blakefield was through her brother, Christopher McMahon, a member of its class of 1994 who now serves as a lawyer for the U.S. Navy Judge Advocate General's (JAG) Corps.
She's a graduate of Maryvale Preparatory School in Lutherville. Along with Notre Dame Preparatory School in Towson, it rescinded increases in tuition and fees which were planned for the 2020-21 school year, in response to COVID-19.
Email Paul McMullen at pmcmullen@CatholicReview.org
Copyright © 2021 Catholic Review Media

Print