A number of parishes in the Archdiocese of Baltimore are collecting donations and offering prayers to support those hard hit by hurricanes Eta and Iota, which have caused massive destruction and killed hundreds of people this month in Central America.
St. Gabriel in Woodlawn, St. Timothy in Walkersville, St. Joseph in Cockeysville, Sacred Heart of Jesus/Sagrado Corazón de Jesús in Highlandtown and Christ the King in Glen Burnie are among the parishes accepting monetary donations.
"With hearts full of care and concern, let us offer our prayers for those who have died and for the comfort and consolation of their loved ones. We pray too for the safety and well-being of all who now face the difficult task of rebuilding their homes and lives," Archbishop William E. Lori said in a statement about their plight. "Here, in our Archdiocese, we are grateful to the Latino immigrant community for taking the lead in collecting clothing, non-perishable food items and much needed monetary donations that will be sent to Guatemala and Honduras to assist in the effort."
A significant part of Baltimore's Hispanic community is made up of recent immigrants from Central America. Many Baltimore parishioners have strong ties to the region.
Hurricane Eta, a slow-moving but catastrophic Category 4 storm, made landfall in Central America in the first week of November. The storm affected more than 3 million people, mostly in Honduras, Nicaragua and Guatemala. Just two weeks later, a second strong hurricane, Iota, struck the same region, causing landslides and flooding that wiped out entire communities.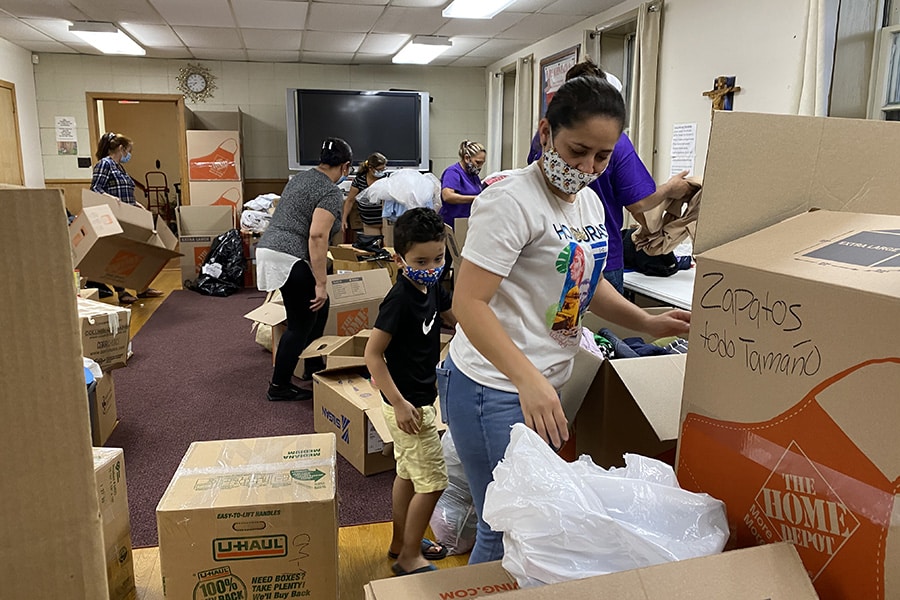 Father John Martínez, the associate pastor of St. Joseph, Cockeysville, said its parishioners have already raised more than $1,000 and the parish plans to hold another collection Nov. 21. Father Martínez said the donations would be sent to Catholic Relief Services.
At St. Gabriel in Woodlawn, parishioner Jenny Contreras organized a collection of clothing, shoes, basic medical supplies and canned goods that ran all last week, said Sister Sonia-Marie Fernandez, of the Mission Helpers of the Sacred Heart. While the collection of physical items is over, for the time being, Sister Sonia said the parish was still collecting monetary donations.
Sister Sonia said the relief effort was a real team effort, with Contreras and her relatives personally driving more than 100 boxes full of donations to Miami to ensure their speedy delivery to Guatemala.
"It just started pouring in," Sister Sonia said. "They came from all over the archdiocese."
The poorer countries of Central America were already reeling from the effects of the coronavirus pandemic when the region was hit by these two hurricanes, making the relief effort all the more urgent, officials from the Baltimore-based Catholic Relief Services said.
"An emergency like Hurricane Eta or Hurricane Iota is an even greater threat, putting more lives in danger, as evacuations could increase the transmission of the virus. Having both in the same month could be disastrous," the agency said in a statement.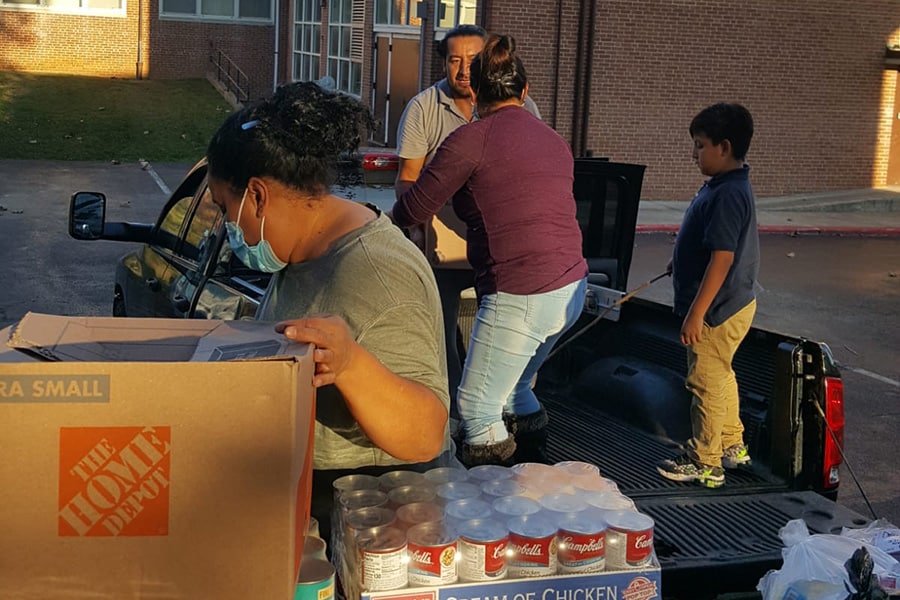 Staff from CRS is on the ground in Central America, assisting survivors. The global relief agency is also accepting donations via its website (https://bitly.com/392Mhno).
"After Hurricane Eta hit, our emergency response team went right to where it made landfall, around Bilwi. There was extensive damage done there. Around 95 percent of the houses are almost completely destroyed." said Kim Pozniak, global communications director for CRS. "With these back-to-back hurricanes, we are very concerned about food security not just for these coastal communities, but for the whole region."
Email Tim Swift at tswift@CatholicReview.org
Copyright © 2020 Catholic Review Media

Print