Illustrations by Sara Travlos
Archbishop William E. Lori designated 10 churches in the Archdiocese of Baltimore named for St. Joseph as official pilgrimage sites where people can pray and meditate during the Year of St. Joseph, which began Dec. 8, 2020. Early summer is a perfect time for the faithful to gain a plenary indulgence by taking a spiritual retreat to one of the destinations.
Cockeysville
101 Church Lane, Cockeysville, MD 21030
It began as St. Joseph, Texas, when Irish miners toiled nearby, many of whom are buried in its cemetery. The parish remains an ethnic enclave, with a substantial Hispanic population that gathers for 7 p.m. Mass Saturday.
Emmitsburg
47 Depaul St., Emmitsburg, MD 21727
The church on DePaul Street is among the sites that make northern Frederick County a must-stop place for Catholics, among them, the National Shrine Grotto of Our Lady of Lourdes, which overlooks Mount St. Mary's University.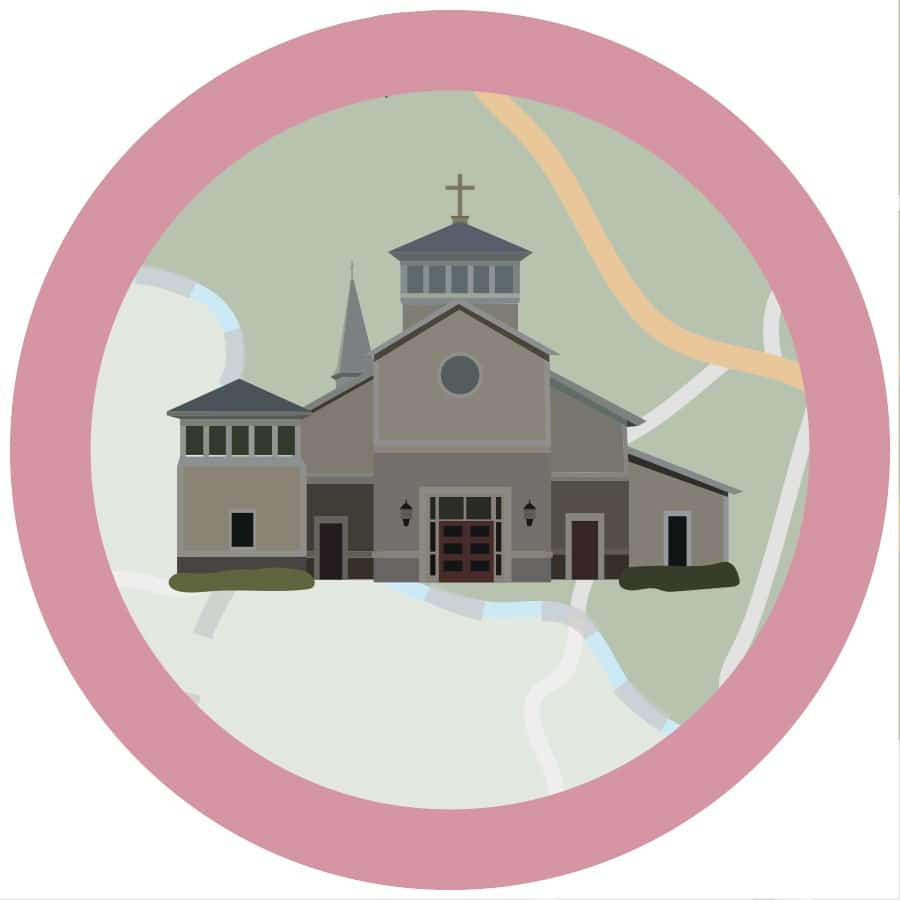 Frederick
5843 Manor Woods Road, Frederick, MD 21703
Leave time to wander the campus and soak in the history of St. -Joseph-on-Carrollton Manor, founded in 1811 and named for a 12,000-acre tract owned by Charles Carroll, the only Catholic signer of the Declaration of Independence.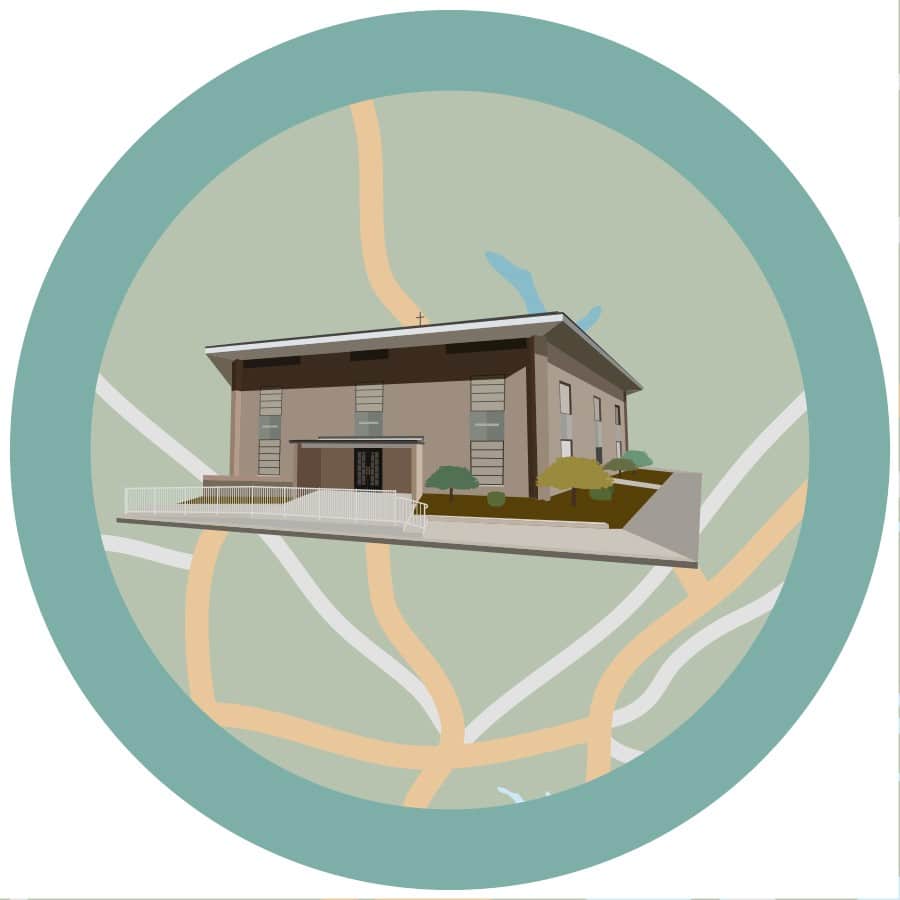 Fullerton
8420 Belair Road, Baltimore, MD 21236
Before your crab feast or bull roast at Columbus Gardens, a Knights of Columbus social hall, linger across Belair Road at a church that offers five weekend Masses.
Hagerstown
17630 Virginia Ave., Hagerstown, MD 21740
Slow down before or after your visit here, for the natural splendor of the Appalachian Trail or the historic feel of Washington Monument State Park.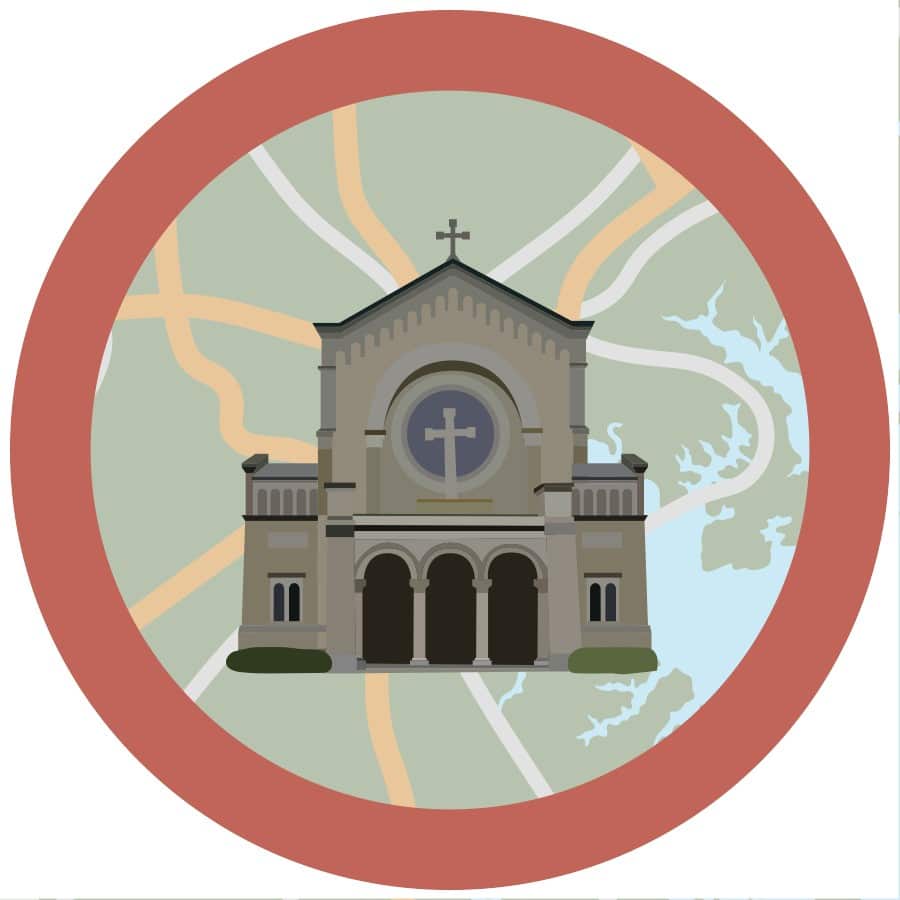 Irvington
3801 Old Frederick Road, Baltimore, MD 21229
St. Joseph's Passionist Monastery is blessed with one of Baltimore's overlooked gems, one of the few churches that was begun during the Great Depression. Work wasn't completed on it until the early 1950s.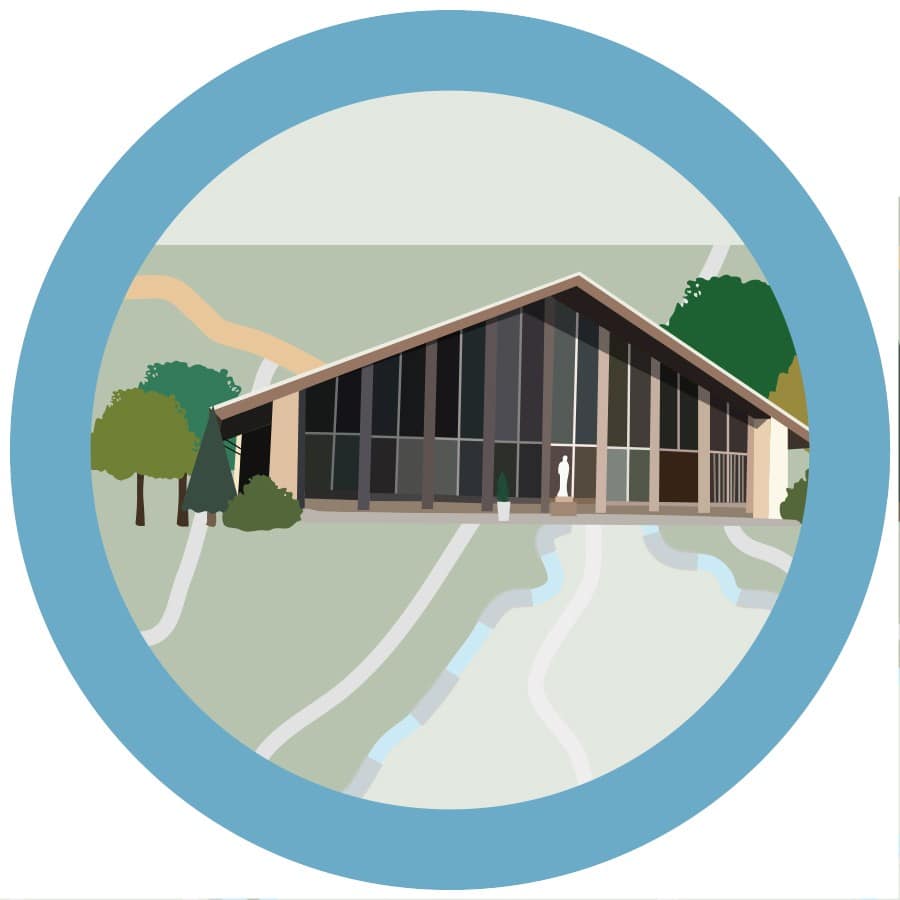 Midland
19925 Church Lane, Midland, MD 21532
Founded in 1891, the church on Historic George's Creek in Allegany County is now part of Divine Mercy Parish.
Odenton
1283 Odenton Road, Odenton, MD 21113
The current church was begun in 1980. One of its early predecessors was built using discarded materials from nearby Fort Meade, fitting, given the carpentry occupation of its namesake.
Sykesville
915 Liberty Road, Sykesville, MD 21784
The church in southern Carroll County is home to one of two parish-based radio stations in the archdiocese, both of which carry the Catholic Review Radio program.
Taneytown
44 Frederick St., Taneytown, MD 21787
A garden walkway honors former pastors, the founder being Father Demetrius A. Gallitzin, the "Apostle of the Alleghenies," who ministered on horseback over a 250-mile radius. A Russian aristocrat, he is under consideration for sainthood.
For other resources about the Year of St. Joseph, visit www.archbalt.org/year-of-st-joseph.
Paul McMullen and George Matysek contributed to this article.
Copyright © 2021 Catholic Review Media

Print