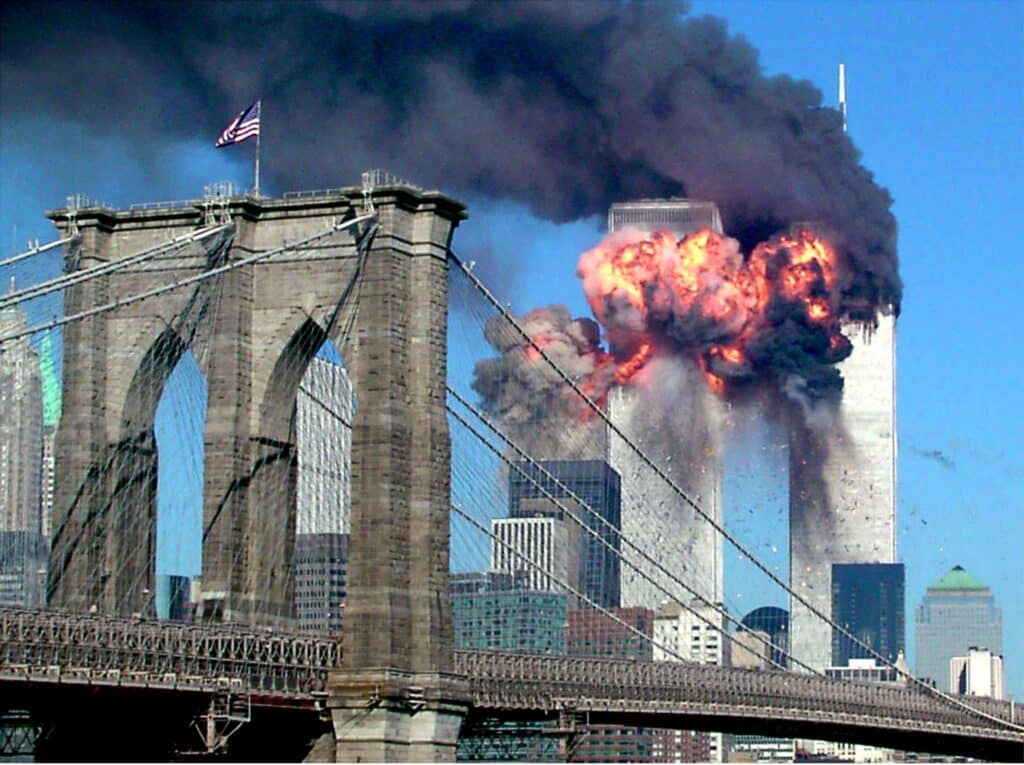 Denise Donaldson thought nothing of it when she felt her subway car jostle and saw its lights go off for a moment as she was traveling from her Brooklyn home in New York to a training conference for social workers at Hunter College on the upper eastside of Manhattan.
It was only after emerging from underground that Donaldson realized something was terribly wrong.
"Everyone was in a panic," remembered Donaldson, 51, now a parishioner of the Catholic Community of St. Francis Xavier in Hunt Valley and a psychotherapist with Tao Counseling, a private practice she shares with her husband, Chris.
"There were cabs just stopped in the middle of the road with their doors wide open, blaring their radios so people could gather around and hear the news," Donaldson said. "As you looked downtown, you could see the smoke rising."
While she was beneath the city, terrorists had steered a hijacked airliner into the north tower at the World Trade Center Sept. 11, 2001. A second plane would soon hit the south tower.
What happened next would put Donaldson on the path of reclaiming her Catholic faith.
'Revelation'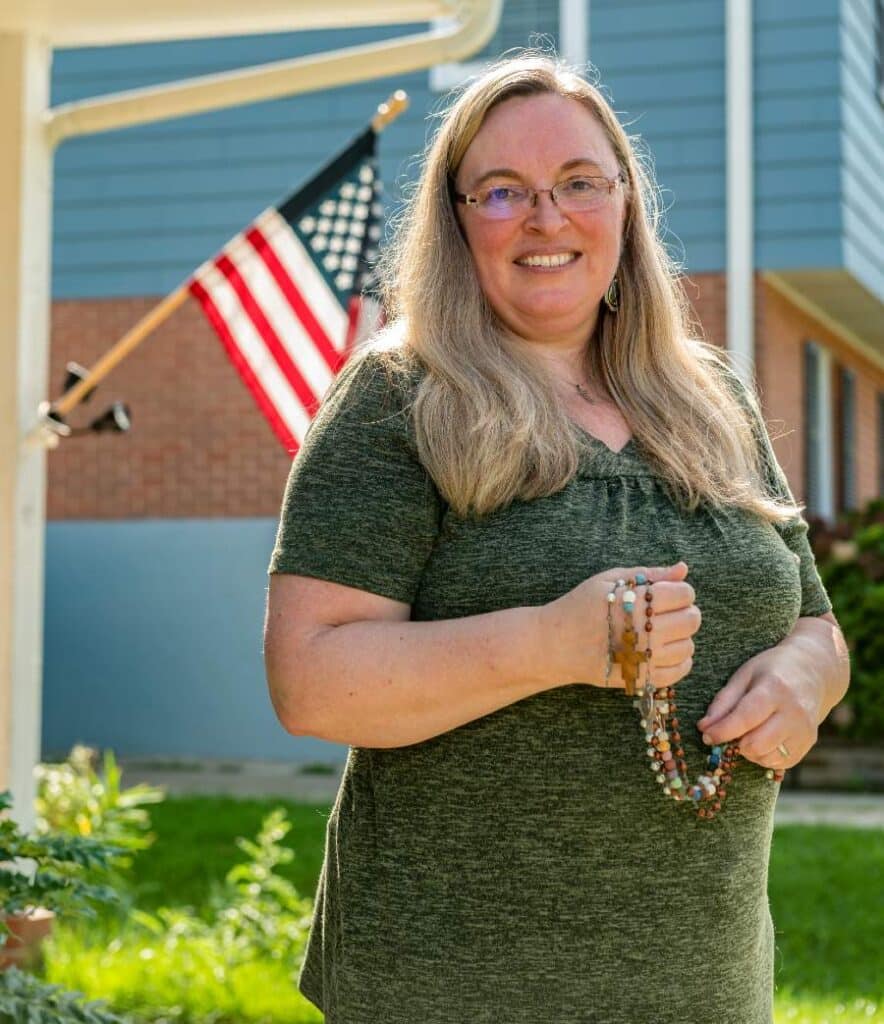 Walking toward the twin smoking towers, Donaldson noticed a disoriented woman muttering to herself. The woman, who looked to Donaldson like she was in her 60s, said she couldn't find her home.
Accompanying the woman as she searched for her residence, Donaldson noticed a crucifix hanging around the stranger's neck. Although raised a Catholic, Donaldson was more of what she describes as a pagan at that time in her life. She hadn't prayed the rosary in 15 years. Nevertheless, Donaldson asked the woman if she wanted to pray the rosary.
The new traveling companions were soon repeating Hail Mary's, Our Father's and Glory Be's as they walked New York's streets. Eventually, the pair came across a doorman who recognized the woman and brought her safely home.
As she kept heading toward Ground Zero, Donaldson watched in horror as the towers collapsed one by one.
"I just felt like I couldn't stop praying the rosary at that point," said Donaldson, who grew up in New Jersey. "It didn't feel like a desperate prayer. It just felt like this was right."
A few years later, as she kept reflecting on the events of Sept. 11 and the inexplicable way she found herself praying with a stranger, Donaldson started reconnecting with the faith of her youth. She became a secular Franciscan and, contrary to what she had expected, raised her two children in the Catholic Church.
"It wasn't like a lightning strike," she said. "It was more like a revelation that was slowly revealed over time."
During the coronavirus pandemic, Donaldson and her husband felt called to do something to provide a sense of hope. Chris Donaldson came up with the idea of hanging rosaries on a tree outside the couple's Timonium home. The couple purchased and gave away more than 100 rosaries before the dying tree was cut down.
"At least five or six times, people have stopped me on one of our walks through the neighborhood to thank us for putting them out," she said, noting that even non-Catholics asked how to use the giveaway rosaries.
Although they only pray the rosary occasionally today, the Donaldsons recognize it as a source of spiritual strength.
"It's good to have something tangible like the rosary to connect to," she said. "You can hold it. You can touch it. And even if you're not saying the actual prayers of the rosary, it makes you connect to God anyway."
Email George Matysek at gmatysek@CatholicReview.org
Copyright © 2021 Catholic Review Media

Print