Here are the most-read local stories and commentaries on CatholicReview.org for 2020.
Local Stories
1. Mount St. Joseph alum killed in crash remembered as a 'pure soul' (Aug. 4, 2020)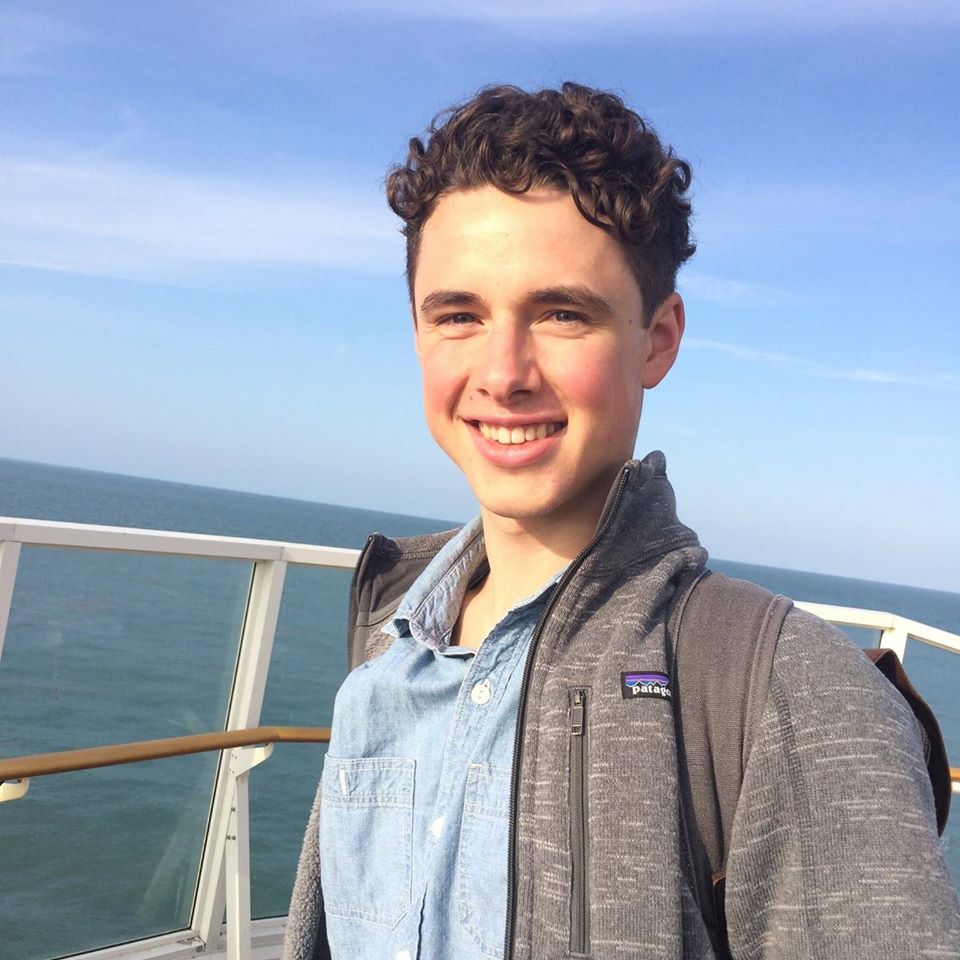 Isaac Scharbach, 21, was killed Aug. 1 when an automobile struck him from behind in Upperco while he was riding his bicycle. He was the son of Father Albert Scharbach, a former Anglican priest who was ordained a Catholic priest in 2013 and now serves as pastor of Mount Calvary Catholic Church in Baltimore. Isaac was remembered as an extraordinary young man of faith who was a gifted artist and iconographer.
"As his priest, I gave him Communion daily," said Father Scharbach, a former pastoral assistant to Bishop Denis J. Madden. "He always received the Eucharist as if it was his first time receiving, his last time receiving, his only time receiving. This was evident in his face and his entire bodily posture: peace, joy and an apparent interior ecstasy that communicated there is no place else he would rather be."
— George P. Matysek Jr.
Read the full story here.
2. IND, oldest girls' prep school in Maryland, closing its doors for good (May 5, 2020)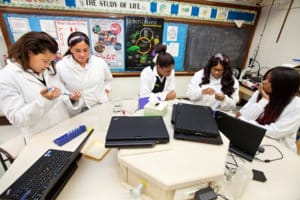 The Institute of Notre Dame, which has educated girls in Baltimore since 1847, announced May 5 that it was closing its doors for good.
The oldest all-girls preparatory school in Maryland, the grades 9-12 institution was founded and sponsored by the School Sisters of Notre Dame, and served as the order's flagship school in the United States.
School Sister of Notre Dame Charmaine Krohe, provincial leader, and School Sister of Notre Dame Patricia Murphy, chairwoman of the IND Board of Trustees and a member of the class of 1962, cited declining enrollment, the economy and an aging school building in announcing that the school would close, effective June 30, in a letter addressed to members of the IND community.
— Paul McMullen
Read the full story here.
3. Kirk Gaddy, black Catholic educator and father figure to many, dies suddenly at 55 (June 24, 2020)
One of the final works of mercy of Dr. Kirk P. Gaddy's life as a Catholic educator occurred June 13, when he helped transform St. Frances Academy into an impromptu cooling station for a Black Lives Matter protest.
Gaddy, 55, suffered a heart attack the next day, and died unexpectedly June 20. A lifelong parishioner of Historic St. Francis Xavier in Baltimore and major influence in the education of black youths from pre-K to college, Gaddy was in his second stint on the staff at St. Frances Academy, where he had been in the class of 1983.
— Paul McMullen
Ready the full story here.
4. Archdiocese to suspend sign of peace, consecrated wine at Masses as coronavirus precautions (March 3, 2020)
The Archdiocese of Baltimore is taking several steps this week (March 3) to prevent the spread of the novel coronavirus as more cases are reported in the United States.
Archbishop William E. Lori on Tuesday ordered the clergy to suspend the sign of peace at Masses and stop offering consecrated wine.
Parishioners should forgo shaking hands during the sign of peace and instead greet their neighbor with a bow and the words "peace be with you." Priests and ministers will still distribute the host, but parishes will stop offering consecrated wine for the time being.
Parishioners always have the option to receive Communion in their hands, rather than on their tongue and ministers are advised to take care not to touch the tongue or hand of communicants. Ministers of Holy Communion will use hand sanitizer before distributing the Eucharist, Archbishop Lori said.
— Tim Swift
Read the full story here.
5. Catholic Charities of Baltimore ends international adoption program (Oct. 20, 2020)
After more than 75 years helping form families through international adoption, Catholic Charities of Baltimore closed its international adoption program Sept. 30, citing changing circumstances within other countries and a "negative stance" toward international adoption from the American federal government.
Ellen Warnock, who has worked in the international adoption program for 36 years, called the decision "heartbreaking" but necessary due to a dramatic decline in the number of children annually entering the United States for adoption.
In the early 2000s, more than 23,000 children came into the country each year for adoption. In 2019, that number declined to just 2,900.
— George P. Matysek Jr.
Read the full story here.
6. Archbishop Lori looks forward to reopening churches safely (May 13, 2020)
Archbishop William E. Lori said the archdiocese had reached its decisions to close churches as a responsible way to protect people "out of pastoral love, care and concern for individuals and for the common good."
Protecting public health and pastoral concerns go hand in hand.
"It's not a very pastoral thing to put people in harm's way," he said. "You know, we really didn't close the churches because the government said we had to. I think we understood in and of ourselves that we owed it to our people to be responsible about this and to protect them from harm."
— By Christopher Gunty
Read the full story here.
7. Monsignor Paul Byrnes, 'super pastor' to Western Maryland, dies at 84 (Aug. 21, 2020)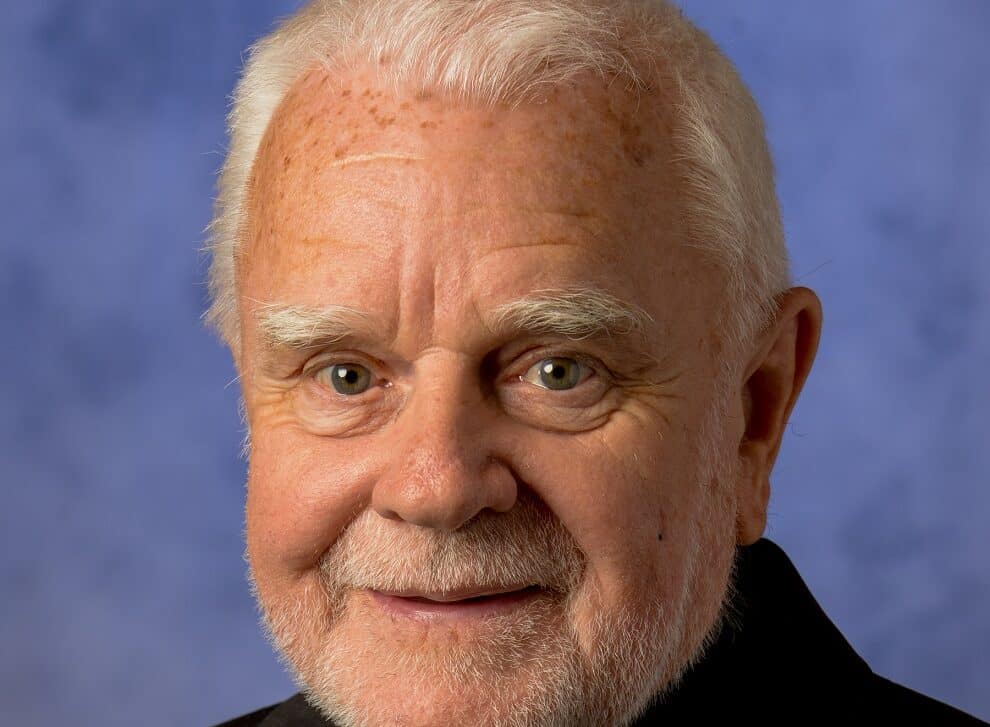 Monsignor Paul Byrnes, who was known for years as the "super pastor" of Western Maryland, died Aug. 19 at his home along Deep Creek Lake. He was 84.
Monsignor Byrnes had a deep love of nature and lived by the maxim "meet the people where they are." In the summer months, he would celebrate Mass in the yard of his Deep Creek Lake home. Parishioners and vacationers often would arrive by boat on Saturday afternoons, said Father C. Doug Kenney, a longtime friend.
In the winter, Monsignor Byrnes would also celebrate Mass for skiers on the slopes of the Wisp Resort in McHenry.
— Tim Swift
Read the full story here.
8. High winds topple Baltimore's 'Star of the Sea' but also uncover a trove of support (April 14, 2020)
When the cross atop the St. Mary, Star of the Sea Church in South Baltimore was damaged in a wind storm this week, disappointment quickly turned to a deep sense of gratitude as the neighborhood rallied to support its church and workers uncovered a long-forgotten time capsule stowed away inside the base of the cross.
Inside two unassuming plastic bags were more than 500 yellowing offertory envelopes. Although now empty, they bear the names and addresses of parishioners who had paid to restore the illuminated cross after a similar storm in 1965. The cross — with a bright blue star encased in glass at its center — has been a beacon that has served as Federal Hill's informal lighthouse for more than 100 years.
— Tim Swift
Read the full story here.
9. Archdiocese of Baltimore develops plans for reopening (April 30, 2020)
Anticipating the day when the functions of the church can be reopened to the public in a gradual way that protects the health of the general population, leaders of the Archdiocese of Baltimore are developing post-quarantine guidelines and protocols regarding liturgy, the sacraments and related concerns.
"We're really grateful for the patience our faithful parishioners, parish leaders and pastors have shown throughout the pandemic," Bishop Parker said. "We ask for that to continue because it is such a complex matter and there is no precedent for it. We've practically rewritten the entire archdiocesan policy manual over the past five or six weeks. Now, in some senses, we are going to be writing it again for the phases of reopening."
— George P. Matysek Jr.
Read the full story here.
10. Amidst charges of racism against Flannery O'Connor, Loyola University Maryland renames residence hall (July 28, 2020)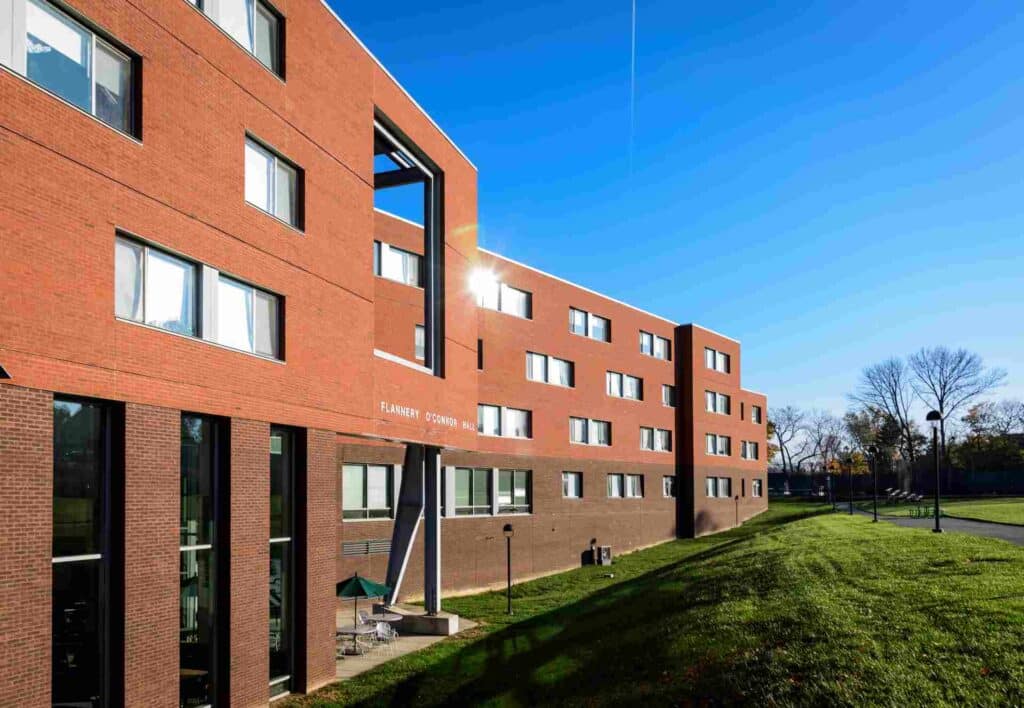 Thirteen years after he named a new residence hall at Loyola University Maryland in honor of Flannery O'Connor, Jesuit Father Brian Linnane has removed the prominent Catholic writer's moniker from the building.
The structure will now be known as "Thea Bowman Hall," named in honor of the first African-American member of the Franciscan Sisters of Perpetual Adoration.
Sister Thea, a Mississippi native, was a tireless advocate for greater leadership roles for Blacks in the Catholic Church and for incorporating African-American culture and spiritual traditions in Catholic worship in the latter half of the 20th century.
O'Connor, a Southern Gothic writer who died of lupus in 1964 at age 39, is recognized as one of the greatest short-story writers of her era, one whose work often examined complex moral questions. Recent concerns have been raised about her use of racist language in private correspondence.
— George P. Matysek Jr.
Read the full story here.
Commentaries
1. Please don't give up social media for Lent (Feb. 22, 2020)
During Lent, people are spiritually hungry. We are in the desert, and it can be a lonely and dark time—this time of repentance, this season with no alleluias. By remaining active on social media—or even approaching it more intentionally—you have the opportunity to help others see and connect with Christ in a new way.
What if this were the Lent where you asked God to help you truly be an instrument of his love and light on social media? What if before you posted, you asked yourself, "What joy can I convey to others today? How can I help them see the beauty in God's creation? How can I bring Jesus to them? How can my words fill them with the Holy Spirit?" Then post and let His light shine through you.
— Rita Buettner
Read the full commentary here.
2. No one is invincible: An unlikely coronavirus victim shares her story of struggle and survival (April 1, 2020)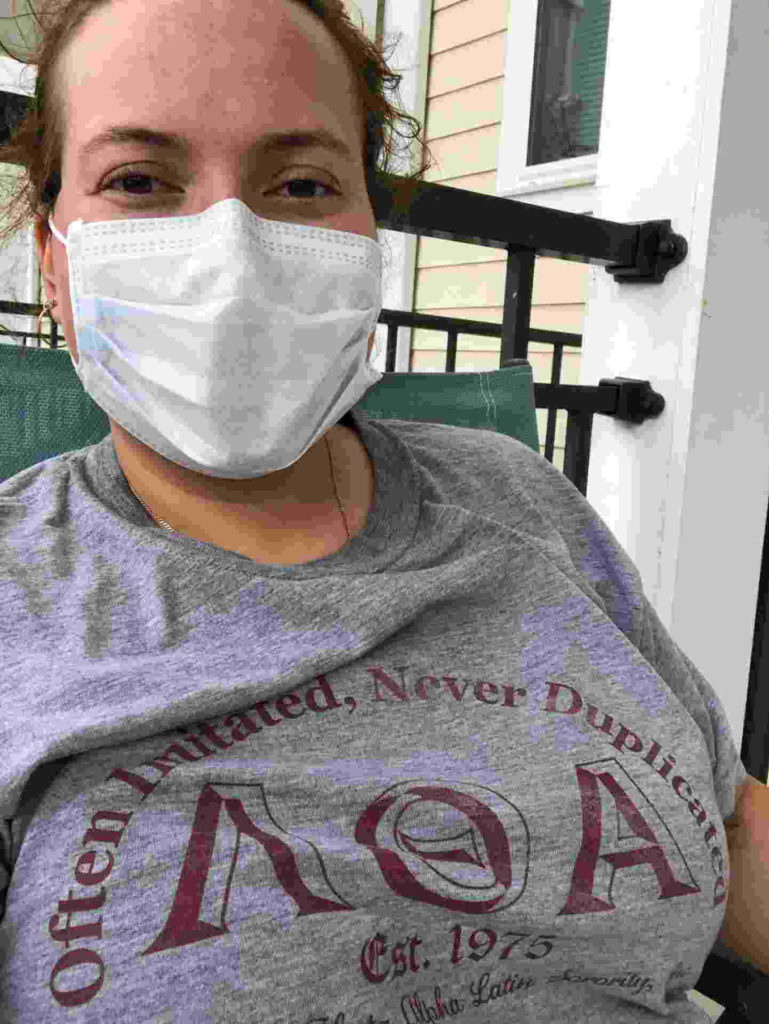 So many Americans believe that only the elderly and the immunocompromised are capable of contracting and becoming gravely ill from Covid-19. I, too, believed I was invincible until I saw a social media post written by a high school classmate, Tiffany Vega-Gibson.Vega-Gibson, 34, lives in New Orleans with her husband, John, and her 21-month-old son, Miles. She works from home full-time, manages a local theatre company and venue on the weekends, exercises several times a week, and just before she fell in, participated in a Latin dance krewe for Mardi Gras parades.
Vega-Gibson says her son is her motivation for getting through this battle. She wants to see him grow up. She wants to meet her grandchildren. At the same time, she says that her faith has been the force that is guiding her from this dark time to the light that is her health and her family.
— Robyn Barberry
Read the full commentary here.
3. Archbishop Lori on the good of the country (Sept. 25, 2020)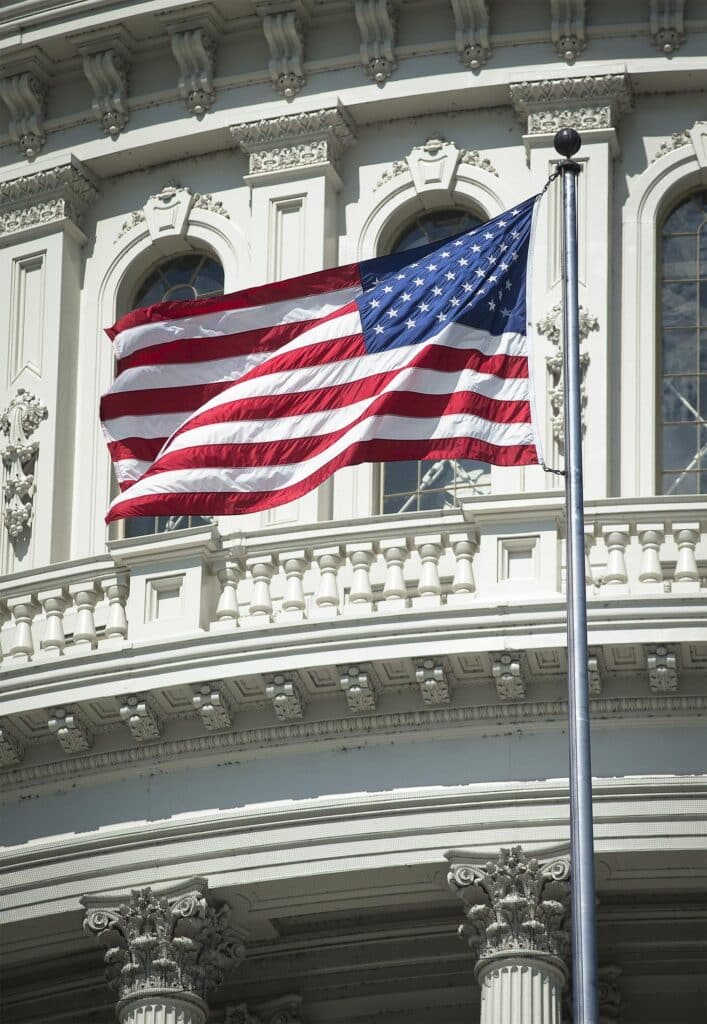 Perhaps at no time since the Civil War has our country been more angry and divided. Indeed, the political landscape is like a bloody battlefield where none of the combatants can hope to emerge unscathed. Caught in the crossfire of ideology and vitriol is the American voter, the average citizen. This includes conscientious Catholic voters who practice their faith, provide for their families and seek to create a more just and charitable society. Unfortunately, in the current, contentious atmosphere, many citizens are afraid even to voice their political views, lest they too become cannon fodder.
While partisan wars rage, however, we, as individual citizens, are obligated to decide for whom we will vote. In reality, we are voting not merely for party platforms, or abstract policies, or ideologies, or for the candidates we like the best or dislike the least. Rather, our votes will have real-life consequences for many people. Thus, we should do our best to discern those consequences. This requires a mature and civil discussion of the issues at stake in any given election. It also requires us to cast our votes in a principled and informed manner.
Fortunately, as Catholics, we can look to our faith for guidance.
— Archbishop William E. Lori
Read the full commentary here.
4. I am a white mamma of bi-racial children (June 11, 2020)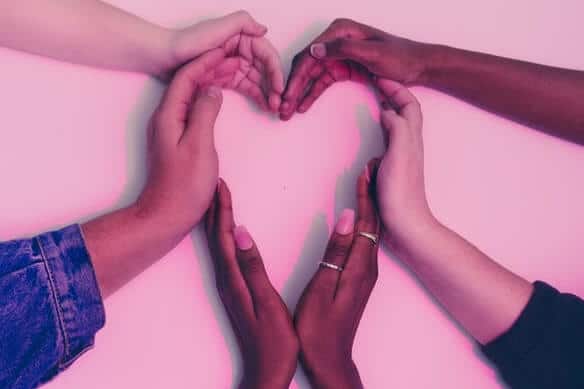 My now 23-year-old daughter has shared with me how deeply upsetting this ongoing racial injustice is for her. She's horrified over it, has donated money to one of the related nonprofits to support the cause, and has searched for peaceful protests to attend (she's in California).
"I worry about Dad, my brothers, my uncle and cousins every day because of stuff like this," she said. "There are bad people everywhere – black and white."
She told me she has felt judged many times in her life because of her complexion. She does not like it when people ask, "What are you exactly?"
I've heard of many incidents from my black husband as well. He says judgments have been aimed at him during his entire 73 years
— Suzanna Molino Singleton
Read the full commentary here.
5. What I did on my Christmas holiday (Jan. 14, 2020)
Social media have brought the level of debate and dialogue down, not enhanced it. From the anonymity on one's keyboard, we are able to hurl insults and judgments without any real consequence. If your feelings are hurt, you're a "snowflake," and if you feel the need to argue back, you are shut down with the clever yet jejune, "OK, Boomer."
Online argument is the antithesis of classical debate and argument. The nature of true argument is not to destroy the interlocutor. It's not even to "win," really. The point of debate and argument in the classical sense it to delve into and arrive at the Truth. And the Truth is something rarely manifested on social media – with its photo filters, personality quizzes and cat memes.
This should bother us as Christians.
— Father T. Austin Murphy Jr.
Read the full commentary here.
6. Remembering Father Hull (June 4, 2020)
When Josephite Father Frank Hull was a young man stationed in the South Pacific while serving in the U.S. Army Air Corps during the Second World War, he was appalled by the way he saw black servicemen treated. Although they showed just as much patriotism and commitment as their white counterparts, African Americans faced blatant discrimination.
"I wanted to do something about the injustice and complete segregation," Father Hull remembered in a 2016 interview with Support Our Aging Religious (SOAR).
In 1948 – the same year President Harry S. Truman issued an executive order desegregating the U.S. military – Father Hull began seminary studies with the Baltimore-based Society of St. Joseph of the Sacred Heart, whose ministry focuses on the African-American community.
Ordained in 1957, Father Hull spent the rest of his 96 years trying to right injustices.
— George P. Matysek Jr.
Read the full commentary here.
7. 8 things your child's teacher wants you to know this year (Aug. 31, 2020)
The 2020-2021 school year starts Aug 31 for the Archdiocese of Baltimore and on Sept. 8 for most public schools in Maryland, with a range of virtual, in-person, hybrid, synchronous, and asynchronous models in place. This we know for sure, but the exact details of how it will all play out are, like most things these days, uncertain. Although this year won't start like others, the return to school still offers teachers and students alike the opportunity to be our best selves, whether we are sitting in a socially distanced classroom or on the other side of a screen at home.
Many parents are frustrated with their child's learning situation. What makes some parents happy, upsets others. Your child's teachers would like you to know that we're trying everything we can to create meaningful learning experiences for all of our students.
— Robyn Barberry
Read the full commentary here.
8. In the footsteps of St. Isaac Jogues (April 2, 2020)
For me, it's always been the fearless quality of St. Isaac's life that's been most inspiring. He and seven other Jesuit missionaries, along with many Native Americans who embraced Christianity only to undergo martyrdom themselves, believed in Christ so completely that they were ready to lay down their lives for him.
In these days of the coronavirus pandemic, there's another aspect to St. Isaac's story I find equally inspiring.
In St. Isaac's era, canonical regulations forbade any priest who could not hold the Eucharist in the way prescribed by the church from being able to celebrate Mass. That meant that for 17 months after his fingers were disfigured, St. Isaac himself could not celebrate Mass or receive Communion in his captivity.
Imagine crossing an ocean to bring Christ in the Blessed Sacrament to newfound nations only to be barred from taking Communion.
— George P. Matysek Jr.
Read the full commentary here.
9. Pray, hope and don't worry (Sept. 22, 2020)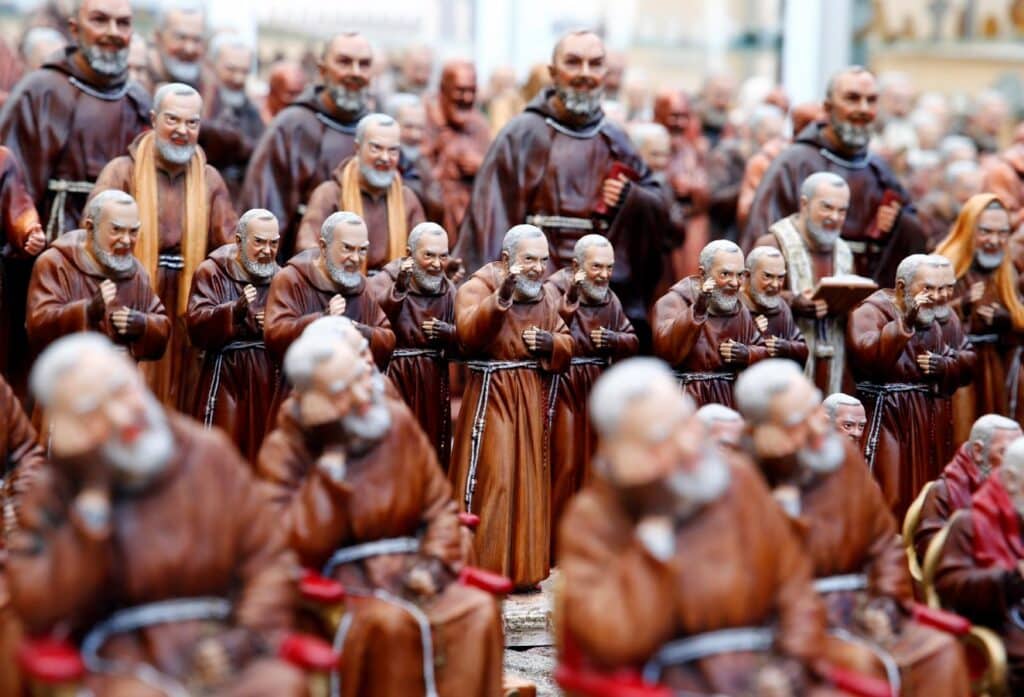 Some days life is crazy. You're trying to balance work and online learning and hungry children and ringing phones and a struggling WiFi. Lurking behind it all are a global pandemic, a tense political climate, and some pressing issue that you can't even remember because your mind is just so full.
At a moment when simple tasks like grocery shopping and answering the door are stressful, it can be easy to get pulled into a world of concerns.
On days like this, we're fortunate to have a saint we can turn to who offers a peaceful, calming perspective. St. Pio of Pietrelcina, whose feast day is Sept. 23, is quoted as saying, "Pray, hope, and don't worry. Worry is useless. God is merciful and will hear your prayer."
— Rita Buettner
Read the full commentary here.
10. An Ode to Thanksgiving's Finest, Sauerkraut (Nov. 17, 2020)
It's salty with a subtle crunch,
It's just the sort of treat to munch
While scooping up some stuffing soft
And waving wishbones high aloft.
You might be able—I suppose—
To focus on those potatoes
Or gravy, smooth and savory,
Or rolls so rich and buttery,
Or thin-sliced turkey, moist or tough,
But no Thanksgiving is enough,
Without a scoop of this true treat,
Which with its flavor, can't be beat…
— Rita Buettner
Read the full commentary here.
.
Copyright © 2020 Catholic Review Media

Print